Becrypt announces DISK Protect support for Microsoft Windows 8 Tablets at RSA 2013
Becrypt announces DISK Protect support for Microsoft Windows 8 Tablets at RSA 2013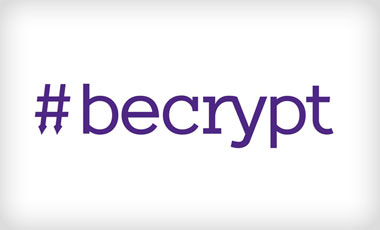 Becrypt, a leading supplier of cyber security solutions to national, federal and local governments, law enforcement agencies, and other public and commercial sector organizations, has today announced the availability of DISK Protect for Microsoft Windows 8 tablets, featuring unique on-screen pre-boot keyboard support. This significantly extends the range of touch-screen devices that can now benefit from Becrypt's full disk encryption solution. The tablet solution includes on-screen, touch-friendly pre-boot authentication, enabling users to login/authenticate before the main operating system is booted, avoiding the issue of authenticating after a machine may already be compromised.
The long term partnership between Fujitsu and Becrypt has spawned a spate of industry collaborations, including the joint announcement in November 2011 of the first ultra-secure tablet encryption solution suitable for government use. Both Becrypt and Fujitsu have once again teamed up on the development of this latest encryption solution. As Michael Keegan, Executive Director of Fujitsu's Technology Product Group, says: "With public and private sector organizations now fully embracing mobility programs, the need for sensitive data protection on the move is more essential than ever. The combined solution offered by the Fujitsu STYLISTIC Q572 tablet and STYLISTIC Q702 hybrid (coming soon) with Becrypt DISK Protect encryption for Windows 8, provides an off-the-shelf, fully certified security package that ensures data is fully protected against breach in the event of loss or theft. We are confident this will continue to deliver peace-of-mind to organisations of any."
Dr. Bernard Parsons, CEO at Becrypt commented; "DISK Protect for Microsoft Windows 8 tablets is a major step forward in Becrypt's provision of security solutions for tablets. While securing data for Bring Your Own Device initiatives is likely to remain a challenge for organizations with sensitive data, IT departments can now offer a more viable Choose Your Own Device option to staff where sensitive data can be protected. As a result, we expect to see a greater adoption of tablets in the security conscious business market."
DISK Protect, Becrypt's full disk encryption solution, provides 256 bit encryption and is compliant with FIPS 140-2, making it is suitable for U.S. and Canadian Federal governments and organizations requiring a FIPS compliant solution.
DISK Protect also provides USB encryption, single-sign-on options and can be managed centrally using Becrypt Enterprise Manager, enabling the deployment of 1000's of devices (desktops, laptops and tablets) in a matter of hours.
DISK Protect for Microsoft Windows 8 tablets will be available through the channel from Becrypt's network of value added resellers and partner distributors. Support will initially be available for a limited number of touch screen devices and will expand to include the latest models through the ongoing collaboration between Becrypt and industry-leading tablet manufacturers such as Samsung, Fujitsu and HP.
HP elected to work with Becrypt for its experience and expertise in the enterprise, as well as with restricted, government and military specific requirements. Becrypt's collaboration with HP will help its clients meet their security challenges and ensure compliance with internal processes for the protection of data and broader legislation.
DISK Protect for Microsoft Windows 8 will be available on several tablets including:
Samsung XE700T
Fujitsu STYLISTIC Q702 (coming soon)
Dell XPS 12