Arxan Partners with HP to Provide Comprehensive Application Security Solution
Arxan Partners with HP to Provide Comprehensive Application Security Solution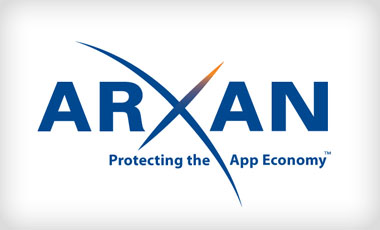 Arxan Technologies, the industry leader of application protection solutions that secure the App Economy, today announced it has joined the HP Enterprise Security partner program to jointly deliver a comprehensive application security solution across software security assurance and application integrity protection for mobile devices, tablets, and other distributed environments.
In the new App Economy, sensitive or high-value applications (e.g., banking, payments, media, gaming, corporate apps) are increasingly running in distributed or untrusted environments, such as iOS, Android, and other mobile and tablet environments. Applications can also be at risk from distribution as packaged desktop or server software, embedded software, or custom software in an external cloud. In these environments, in addition to exploiting programming flaws, attackers can access an application's binary and compromise its integrity with widely available hacking tools and techniques. Hackers can cause severe brand, revenue, or intellectual property (IP) loss through application reverse-engineering, tampering with critical functionality, disabling or circumventing security controls, piracy/intellectual property theft, or insertion of malicious code/exploits.
"Employing static and dynamic application security testing technologies to uncover application security vulnerabilities is becoming increasingly important," said Joseph Feiman, research vice president and Gartner fellow, Gartner Research. "The addition of application hardening technology enables developers to better maintain application integrity and fortify them against attacks."
Many chief information security officers and application teams ofFortune 500 organizations such as financial services, ISVs, and media/entertainment vendors have confidently launched innovative applications by using HP Fortify to find and fix vulnerabilities and Arxan Guarding technology to mitigate threats to application integrity. Using HP Fortify and Arxan together enables these organizations to deploy sensitive and high-value applications, especially on untrusted devices and in capricious environments, without compromising security or their business models. This combined solution benefits organizations by reducing business risk, meeting compliance regulations, and protecting against malicious application attacks by integrating security assurance practices seamlessly across the application life cycle.
"We are excited to provide greater value to financial, enterprise, and ISV customers worldwide through this technology alliance partnership with HP Fortify," said Mike Dager, CEO of Arxan. "In today's fast-growing App Economy, it is critical for organizations to use a comprehensive application security approach from vulnerability analysis and remediation to application integrity protection in order to deploy secure and self-defending applications."
Working together, HP and Arxan provide an end-to-end application security solution across analysis, remediation, mitigation, and monitoring against a diverse set of attacks. The partnership includes both technical and marketing collaboration to enable global enterprises and software publishers to address software code-level vulnerabilities and application integrity risks. The combined solution consists of the HP Fortify Software Security Center suite of software security assurance solutions, which provides leading static and dynamic software analysis to find and fix the root cause of vulnerabilities, and Arxan's application integrity protection and tamper-proof technology, which embeds a customized threat-based Guard Network into the application binary or object code, with no changes to the source code. The net result is a powerful security solution that incorporates software security assurance tools and practices along with application hardening to defend against malicious attackers who seek to exploit code flaws and compromise application integrity.
"With the growing adoption of mobile computing and distributed environments, organizations are continuously faced with increased levels of software security risk," said Mike Armistead, vice president and general manager, Fortify, Enterprise Security Products, HP. "Arxan's application hardening and tamper protection technology coupled with the HP Fortify suite allows customers to deploy a comprehensive solution that addresses both vulnerability exploits as well as compromises to application integrity."
For more information on comprehensive application protection or to receive a joint solution sheet, please email partners@arxan.com.
ABOUT ARXAN TECHNOLOGIES:
Arxan protects the App Economy from attacks in distributed or untrusted environments with the world's strongest and most deployed application integrity protection products. Among today's diverse computing platforms, mobile and tablet apps and packaged or embedded software are all exposed to hacking attacks such as reverse-engineering, tampering, insertion of malware/exploits, repackaging, fraud, intellectual property theft, and piracy. Arxan's unique patented Guarding technology enables sensitive or high-value applications to proactively guard their own integrity by defending, detecting, alerting, and reacting to hacking attacks through a risk-based, customized protection. Arxan's self-defending and tamper-proof applications are deployed on more than 200 million devices by leading Fortune 500 organizations in high-tech, ISV, financial services, digital media, gaming, healthcare, and other industries. Arxan Technologies is headquartered in the United States with global offices in EMEA and APAC. Visit us at www.arxan.com.