Arbor Networks' Pravail Network Security Intelligence Solution Wins Award at RSA
Arbor Networks' Pravail Network Security Intelligence Solution Wins Award at RSA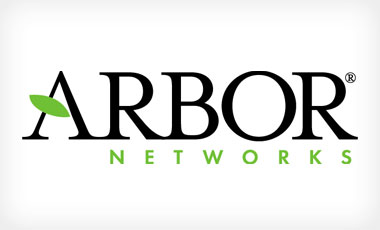 Arbor Networks, Inc., a leading provider of DDoS and advanced threat protection solutions for enterprise and service provider networks, announced today that Pravail Network Security Intelligencewon Gold in the Best Network Security and Managementproduct category at the 10th annual Info Security Products Guide awards, the industry's leading information security research and advisory guide. Additionally, Arbor received three Bronze Awards for Best Security Company, Best New Product for Arbor Cloud and Best Security Hardware for Pravail Availability Protection System.
"It is very gratifying to see our company, as well as our Pravail advanced threat and Arbor Cloud multi-layered DDoS protection solutions, recognized at the Info Security Products Guide awards," said Arbor Networks President Matthew Moynahan. "We have a great team at Arbor that is truly dedicated to solving the most critical security challenges facing our customers."
Gold Award: Best Network Security and Management Product

Pravail Network Security Intelligence (NSI) acts as the central nervous system for security deployments. It sits inside the network and collects information on network traffic patterns and security events that are occurring throughout the network, alerting security teams to those events that indicate an attack or breach is in progress. Pravail Network Security Intelligence helps customers protect intellectual property and data from theft or loss caused by advanced malware threats, internal network misuse or abuse, or via infected mobile devices connected to the network.
Bronze Award: Best Security Company

What separates Arbor Networks from other security vendors is how the company leverages its service provider footprint to benefit all customers. Arbor's Active Threat Level Analysis System, or ATLAS®, is a collaborative project with nearly 300 service provider customers who have agreed to share anonymous traffic data totaling 80 terabytes-per-second (Tbps). ATLAS is the world's largest globally-scoped threat analysis system. From this unique vantage point, Arbor is ideally positioned to deliver intelligence about DDoS, malware and botnets that threaten Internet infrastructure and network availability. Arbor customers enjoy a considerable competitive advantage through a unique combination of a micro view of their own network traffic combined with a macro view of global Internet traffic. This is a powerful combination of network security intelligence that is unrivaled today.
Bronze Award: Best New Product for Arbor Cloud

With Arbor Cloud, enterprises can now deploy best-practices defense in a single solution, with integrated multi-layered protection from the premise to the cloud. Arbor Cloud helps protect enterprises against a wide spectrum of DDoS attacks, including volumetric, application-layer, state-exhaustion (e.g. targeting firewall/IPS), blended and multi-vector DDoS attacks. The ease of use of the on-premise Pravail® Availability Protection System (Pravail APS) enables existing enterprise IT staff to maintain control of the mitigation, and gives them the ability to quickly alert the cloud when attacks reach a certain size that cannot be handled on premise.
Bronze Award: Best Security Hardware for Pravail Availability Protection System

Arbor's Pravail Availability Protection System helps secure the enterprise perimeter from threats to the availability of a business's applications and services -- in essence, its livelihood. Specifically, the Pravail Availability Protection System helps protect enterprises against application-layer DDoS attacks, and was built to stop attacks promptly without upfront configuration or any user interaction. It delivers DDoS attack identification and mitigation capabilities that can be rapidly deployed, even during an attack.
About Info Security Products Guide Awards

SVUS Awards organized by Silicon Valley Communications are conferred in 10 annual award programs: The Info Security's Global Excellence Awards, The IT Industry's Hot Companies and Best Products Awards, The Golden Bridge Business and Innovation Awards, and Consumer World Awards, CEO World Awards, Customer Sales and Service World Awards, The Globee Fastest Growing Private Companies Awards, Women World Awards, PR World Awards, and Pillar Employee Recognitions World Awards. These premier awards honor organizations of all types and sizes from all over the world including the people, products, performance, PR and marketing. To learn more, visit www.svusawards.com
About Arbor Networks

Arbor Networks, Inc. helps secure the world's largest enterprise and service provider networks from DDoS attacks and advanced threats. Arbor is the world's leading provider of DDoS protection in the enterprise, carrier and mobile market segments, according to Infonetics Research. Arbor's advanced threat solutions deliver comprehensive network visibility through a combination of packet capture and NetFlow technology, enabling the rapid detection and mitigation of malware and malicious insiders. Arbor also delivers market-leading analytics for dynamic incident response, historical analysis, visualization and forensics. Arbor strives to be a "force multiplier," making network and security teams the experts. Our goal is to provide a richer picture into networks and more security context - so customers can solve problems faster and help reduce the risk to their business.
To learn more about Arbor products and services, please visit our website at arbornetworks.com. Arbor's research, analysis and insight, together with data from the ATLAS® global threat intelligence system, can be found at the ATLAS Threat Portal.