AlgoSec Unveils Enhanced Security Management Suite Featuring Innovative Application-Centric Policy Management
AlgoSec Unveils Enhanced Security Management Suite Featuring Innovative Application-Centric Policy Management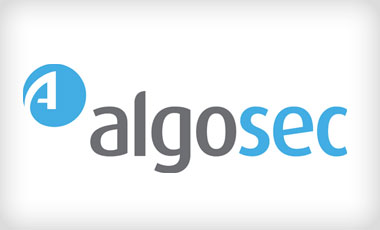 AlgoSec, the market leader for Network Security Policy Management, today announced the latest version of the AlgoSec Security Management Suite. The new version marks the general availability of AlgoSec BusinessFlow as an integral product of the suite, delivering innovative, application-centric security policy management that boosts business agility and the availability of enterprise applications. Additional enhancements to the Security Management Suite include extended device support, deeper integration capabilities, enhanced reporting and performance and IPv6 support.
BusinessFlow aligns application owners and network security teams by providing visibility of critical business applications and the underlying security policy that enables their complex connectivity requirements. With BusinessFlow, network teams can now understand the impact of any network changes on application availability and security policy management. Now business applications can be centralized and automated throughout their entire lifecycle, from deployment to ongoing maintenance and decommissioning.
"Ideally, it should be possible to manage security policies from the perspective of the business applications they are intended to support, as opposed to requiring an intimate knowledge of nebulous, network-level attributes," said Mark Bouchard, CISSP and Founder of the AimPoint Group. "This is essential to bridging the divide that exists between network, security, and applications personnel in today's IT departments, and holds the key to maximizing application availability, reducing risk from unauthorized access, and unlocking greater degrees of IT agility."
The AlgoSec Security Management Suite combines AlgoSec Firewall Analyzer, AlgoSec FireFlow and AlgoSec BusinessFlow to streamline firewall operations and change management, ensure compliance and application availability, and deliver a tighter security policy that offers better protection against cyber-attacks.
Additional capabilities announced today in the AlgoSec Security Management Suite include:
Extended Network Security Device Support – AlgoSec Security Management Suite now provides complete support of Cisco Nexus Routers, change monitoring and change planning support of WatchGuard XTM firewalls, and comprehensive change management workflows for McAfee Firewall Enterprise.
Deeper Integration– The AlgoSec Suite offers even tighter integration, by automatically opening FireFlow change requests for Firewall Analyzer recommendations for removing unattached objects, empty objects and unused objects.
Extended APIs - A rich library of Web Services API now enables organizations to further reduce network complexity by allowing existing network systems to access AlgoSec's powerful topology based querying engine.
Enhanced Dashboards– New, out-of-the-box, overview dashboards provide instant visibility of the security policy across groups of firewalls, highlighting risk, compliance, optimization and policy trends. Dashboards can be easily customized to address specific concerns.
IPv6 Support– The AlgoSec Suite now enables monitoring and management of IPv6 firewall policies, including the ability to present IPv6 objects and rule definitions and detect and present rule and object changes.
Faster Performance– Infrastructure enhancements deliver significant performance and operational improvements to support the world's most demanding enterprise environments. Change workflow calculations are now processed up to 15 times faster and firewall policy analysis is up to 50 times faster.
"Organizations are becoming less tolerant of the supposedly inevitable tradeoff between improving security and maintaining business agility," said Avishai Wool, CTO, AlgoSec. "The automation provided by the AlgoSec Security Management Suite across numerous devices and processes delivers the tightest policy that dramatically improves the protection of systems and information yet enables security organizations to keep up with the pace of business."
The AlgoSec Security Management Suite 6.4, including BusinessFlow will be available on March 12, 2013. Pricing for BusinessFlow starts at $75,000.
To learn more about AlgoSec BusinessFlow and version 6.4, see a live demo at the RSA AlgoSec booth #433.
About AlgoSec
AlgoSec is the market leader in network security policy management. AlgoSec enables security and operations teams to intelligently automate the policy management of firewalls, routers, VPNs, proxies and related security devices, improving operational efficiency, ensuring compliance and reducing risk.
More than 1000 of the world's leading enterprises, MSSPs, auditors and consultancies rely on AlgoSec Security Management Suite for unmatched automation of firewall operations, auditing and compliance, risk analysis and the security change workflow.
AlgoSec is committed to the success of every single customer, and offers the industry's only money-back guarantee.
For more information, visit www.AlgoSec.com.