Agiliance Announces New Big Data Risk Management Solution at RSA
Agiliance Announces New Big Data Risk Management Solution at RSA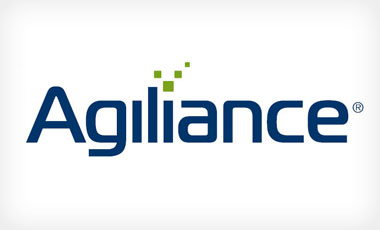 Agiliance®, Inc., the leading independent provider of integrated solutions for Operational and Security Risk programs, today announced RiskVision™ 7 which introduces a standard of care breakthrough called Big Data Risk Management. RiskVision 7 mines petabytes of operational and security risk data to manage near real time workflow, intelligence, and analytics driving business impact and performance. It builds on the award-winning RiskVision™ 6.5, the first to offer Real-Time Context™ for risk management delivered across private clouds and on premise infrastructures.
Organizations are operating in a dynamically changing risk ecosystem, characterized by cyber-attacks on bring-your-own-devices (BYOD) and threats to organizational supply chains. Meanwhile, mushrooming government frameworks such as NIST Cybersecurity scrutinize antiquated, assessment-based risk and governance practices based on managerial opinion. This creates an imperative to strategically align objectives with data-driven analysis of risks from business units, suppliers, as well as cloud and datacenter operations to optimize risk intelligence, prioritization, remediation, and audit reporting.
At the September 2013 Gartner Security & Risk Management Summit in London, Gartner analyst Neil MacDonald presented a transformational, context-based, big data approach. He stated, "Context is critical to turning huge amounts of security data into actionable insight and identifying those things that represent the most risk in an organization. Organizations should demand specific roadmaps to show how vendors are adding application, identity, and context awareness to their products."
In the last 12 months, RiskVision was selected over its competition by two global financial services firms funding mid seven-figure transformation projects for line of business, third-party, and application risks. Proof of concepts (POCs) showed RiskVision's modern architecture was 10 to 25 times better in scalability and sustainability, with an ROI and solution success rate deemed best-in-class. Today, RiskVision 6.5 is the only production solution managing over 10,000 practitioners and 500,000 assets.
Now RiskVision 7 unleashes defining breakthroughs in big data risk management, including:
For Operational Risk Use Cases:
Business Process Connectivity – A new RiskVision object framework, which allows consuming data records ranging from tens of thousands to millions, via ERP, financial, HR, credit rating, payment, supply chain, or any other custom- or third-party business application. Links operational risks to the business for use cases such as supply chain, counter-party, and business resilience risk, easing multi-national regulatory concerns on governance processes.
Operational Risk Workflows – A new RiskVision logic framework, offering dynamic data workflows to streamline operational risk audits by delivering actions to the right domains, at the right time. The model is extensible to all operational risk needs; e.g., AML, Basel II, FCPA, etc. Supports over 20,000 practitioners, enables operationally-efficient resource usage, and allows current staff more time for risk analytics and audit management.
For Security Risk Use Cases:
Cyber Systems Modeling – A collection of virtualized and physical assets, applications, databases, identities, and locations to correlate data from security and IT tools, generating remediation actions at an aggregate level that prioritize risk mitigation and response. Manages over 1 million cloud or on-premise assets, delivers savings in the $10s of millions, and identifies organizations' readiness for incident response with auditable, automated response processes.
Mobile Data Correlation – Mobile entity data attributes to score risk by correlating OS and applications, threat feeds, and user identities outside and inside the corporate firewall, before and after devices connect to the network. Prepares organization to manage the new and undefended high risk threat vector – rogue applications entering corporate networks via mobile devices.
For All Use Cases:
Anywhere, Anytime Analytics – HTML 5-based questionnaires, call lists, risk analytics, and ad-hoc reports now available on all handheld devices such as notebooks, tablets, and smartphones – anywhere, anytime. Enables organizations to analyze large risk data sets and operationalize risk-based decision process automation to users outside of compliance, security, and IT.
Graphical Visualization – Auto-diagramming complex workflows in easy to see and interactive views. Extensible to graphical visualizations of organizational hierarchy and enterprise architectures with embedded risk data relationships. Enables business user acceptance of more sophisticated systems of workflows, assets classification, inheritance, and propagation.
About Agiliance
Agiliance, the Big Data Risk Company, is the leading independent provider of integrated solutions for Operational and Security Risk programs. Agiliance is automating how Global 2000 companies and government agencies continuously monitor big data for risks across financial, operations, and IT domains to increase operational efficiency and orchestrate incident, threat, and vulnerability actions in real time. Agiliance RiskVision customers demonstrate automation use cases within 30 days on-demand, and within 60 days on-premise, made possible by a configurable platform and applications, broad library of technology integrations, and vast domain and regulatory content. Agiliance RiskVision scales with businesses, effectively managing assets, data, people, and processes to achieve 100 percent risk and compliance coverage. Its real-time risk analysis leads to optimized business performance and better investment decisions. For more information, please visit www.agiliance.com.