Agari Launches New Data-Driven Security Solution at RSA
Agari Launches New Data-Driven Security Solution at RSA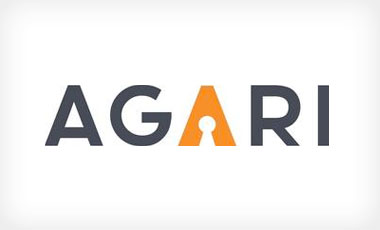 Agari, the leading provider of real-time data-driven security solutions, today announced Agari PRO, built upon the company's cloud-based SAAS data platform which helps companies detect, take action, and prevent the advanced email cyberthreats that are targeting end users today. This expanded solutionextends Agari's mission to detect email threats in real-time, leveraging its network of 2B endpoints, and ultimately preventing those threats from ever reaching an end user's inbox. Agari PRO will be showcased during RSA 2014 at the Microsoft Partner booth #3005.
Agari PRO is the only email channel protection solution that provides global brands with email ecosystem discovery, cyberthreat detection and prevention, threat and infrastructure monitoring and alerting, and offers actionable remediation workflow for threat prevention. Built upon its real-time detection network, Agari PRO customers gain instant and unprecedented visibility into all email-sending domains that are owned, authorized third party, or malicious. Agari's real-time detection network is enabled by DMARC, an email security standard that has seen rapid adoption, with support from 85% of the inboxes in the US and 60% of the inboxes worldwide. DMARC allows brands to be in control of their email channel and definitively communicate to receivers which email is from them and which email is not.
Key features of Agari PRO include:
Attack Detection & Visualization: Real-time detection and intelligence on cyberthreats including suspicious URL's and IP addresses, enabling security teams to take immediate action
Proactive Remediation Workflow: Agari's guided workflow offers clear steps on how to fix security issues, with tools and workflows for deploying and tracking email authentication across a client's infrastructure
Threat Prevention: With full deployment, email cyberthreats are prevented, and data is shared on attempted and thwarted attacks by an ISP to provide complete visibility
"At Agari, we have seen exceptional growth and adoption of our real-time, data-driven security solutions by some of the world's most prominent companies that come to us looking to stop email threats that compromise their brand and put consumers at risk," said Patrick Peterson, CEO and founder of Agari. "With recent headlines showcasing that email is clearly the cybercriminal's favorite attack vector, our solution couldn't be more relevant. By converting the world's email inboxes into a real-time detection network, we see threats instantly and share the data we're analyzing – 4.5 billion messages per day – to enable immediate action and threat prevention. With Agari PRO, we're pleased to be able to provide greater data accessibility and an even more robust feature set with companies that are serious about stopping cyberthreats, for good."
For more information about Agari PRO and Agari's real-time threat alerts service, please visit http://agari.com/products/agari-pro/. Agari PRO is available now.
About Agari
Agari collects terabytes of email data from email receivers like Gmail and Yahoo! representing 85% of the email inboxes in the U.S., to provide global brands with a cloud-based SaaS solution that eliminates email threats, protects customers and their personal data, and proactively guards brand reputation. Today, Agari has analyzed over a trillion emails, and has blocked over a 2.5 billion malicious messages at a clip of over 200 per second. Founded by the thought leaders behind Cisco's IronPort solutions, Agari, a recipient of the JPMorgan Chase Hall of Innovation Award, is headquartered in Silicon Valley and is backed by Alloy Ventures, Battery Ventures, First Round Capital, and Greylock Partners. Learn more at http://www.agari.com.