Affinion Security Center Augments Data Breach Solution
Affinion Security Center Augments Data Breach Solution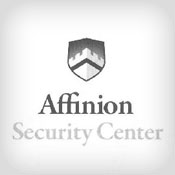 Affinion Security Center, a leading provider of identity theft protection services, announced enhancements to its BreachShield service. The new enhancements are designed for all types of organizations that experience a breach and include benefits that extend the reach of the protections offered to consumers of those organizations.
The first new benefit is Child Social Security Number Monitoring, which scans credit header files and pre-credit data records where the existence of a child's SSN could indicate possible fraud. Should the Child Social Security Number Monitoring system locate records attributed to the child's Social Security number, the customer who has been enrolled in a BreachShield solution will be alerted.
The second new benefit, application monitoring, augments BreachShield's early warning capabilities. BreachShield already combs the Internet underground for personal information that has been exposed, and this new tool helps prevent a victim of a data breach from having their information used fraudulently on credit and service applications. Operating in real time, Application Monitoring scans millions of credit and service applications and alerts the member if we find that their personal information is being used to open a new account.
"The reputational damage done to a company that has been victimized by a breach can be significant, as we've seen that customers who have been victimized by a breach are more likely to blame the organization that was breached than the thieves that perform the crime," said Mike Morelli, Director of BreachShield. "The enhancements we've made to BreashShield allow us to help organizations salvage their customer relationships, by protecting a larger number of potential victims, such as children, and ensuring a more rapid identification of potential crime being committed."
Representatives from BreachShield are exhibiting at the RSA Conference in San Francisco this week, located at booth number 246, and will also be attending the IAPP Global Privacy Summit in Washington, DC the week of March 5th.
About Affinion Security Center
Affinion Security Center is a global leader in providing identity protection and data security solutions to corporations and individuals. For over 35 years, Affinion Security Center has been powering many of the world's leading personal data protection and breach resolution solutions offered by local, national and multi-national enterprises in the financial, retail and travel industries. The company currently protects over 15 million subscribers with services including IdentitySecure, PrivacyGuard, PC SafetyPlusSM and Hotline, and serves enterprise and government agencies with the data breach preparation and response tool, BreachShield. Affinion Security Center is a member of the International Association of Privacy Professionals (IAPP). For more information please visit www.affinionsecuritycenter.com.