3M Showcases Privacy Products at RSA Conference 2014
3M Showcases Privacy Products at RSA Conference 2014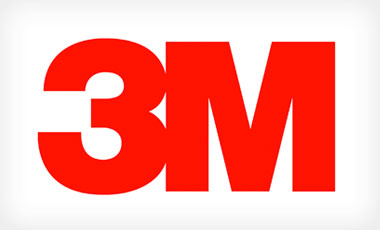 3M, a leader in visual privacy solutions is excited to be participating in the 2014 RSA Conference. RSA attendees are invited to visit the 3M booth (#527) and explore the full line of innovative 3M Privacy and Screen Protector products that help protect confidential data from unauthorized side views including:
3M Easy-On Privacy Filters for Apple® iPads® (second, third, fourth generations and iPad® Air)
3M Privacy Screen Protectors for smartphones and tablets
3M Privacy Filters and 3M Gold Privacy Filters available for standard laptops, and Apple® Macbook Air® and Macbook Pro®
3M PF300 Series Lightweight Framed Privacy Filters
Visitors to the booth will also be able to discover the value of visual privacy firsthand with an interactive ROI calculator. With this new tool, potential customers will be taken through a step-by-step process that demonstrates a potential return on investment from purchasing 3M Privacy Filters for employees that handle confidential information at their company. The potential return on investment is calculated by assessing the possible risks posed by employees exposing sensitive data on their device screens and the productivity benefits that may occur as a result of 3M Privacy Filter use.
Additionally, 3M will be sponsoring the Visual Privacy Advisory Council's "Cocktails and Conversation" event on Tuesday, February 25th at ROE, titled "Visual Hacking: The Overlooked Threat to your IT Security Plan." Event attendees will learn about visual hacking – the act of viewing or capturing sensitive, confidential and private information for unauthorized use - and how to address the issue in corporate IT security strategies. The Visual Privacy Advisory Council is a newly-formed panel of privacy and security experts representing major businesses and government entities that is dedicated to bringing awareness to the issues of visual privacy and visual hacking. The group works to recommend policies, best practices and tools to protect organizations from a visual hacking attack.
To learn more about 3M's suite of privacy products and find out where to buy,visit 3Mscreens.com and follow us on Spiceworks.
About 3M
3M captures the spark of new ideas and transforms them into thousands of ingenious products. Our culture of creative collaboration inspires a never-ending stream of powerful technologies that make life better. 3M is the innovation company that never stops inventing. With $31 billion in sales, 3M employs 89,000 people worldwide and has operations in more than 70 countries. For more information, visit www.3M.com or follow @3MNews on Twitter.
About 3M Specialty Display Business
3M Specialty Display Business is committed to bringing top of the line, innovative privacy and protection solutions to market. 3M Privacy Screen Protectors and Filters work to secure personal and confidential data by blacking out content from unauthorized viewers, helping organizations remain compliant with strict data security and privacy industry regulations. 3M Natural View Screen Protectors keep mobile devices scratch-free with long-lasting protection, easy application and a crystal-clear image, while additional product lines protect against distracting fingerprints and image glare. Products are available for popular smartphones, tablets, laptops and LCD monitors. Also in the 3M Specialty Display Business portfolio is a full line of enhancement films for automotive interiors to increase display brightness, manage reflections and manipulate light distribution. For more information, visit www.3Mscreens.com.