The New DDoS Tactics
Michael Smith, CSIRT Director, Akamai Technologies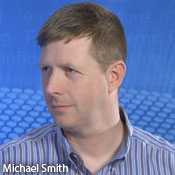 DDoS attacks on banks are back. But the latest incidents are different - and so are institutions' responses. Michael Smith of Akamai discusses lessons we've learned from recent attacks.
See Also: OnDemand | Cutting Through the Hype: What Software Companies Really Need from ASPM
The good news, says Smith, who has tracked these distributed-denial-of-service attacks since they began in the fall of 2012, is that banking institutions are getting better at fending off the attackers.
The bad news is: the hacktivists are taking notes and learning their own lessons from DDoS defenses.
In a video interview on lessons learned from the DDoS waves, Smith discusses:
The latest DDoS tactics;
How banks are responding effectively;
How non-banking organizations should prepare for DDoS.
Smith serves as Akamai's CSIRT Director and is responsible for leading a team of web security incident responders and researchers that study the tactics, techniques, and procedures of web attackers and apply that knowledge to help protect Akamai customers during events such as Distributed Denial of Service. Prior to his current role, Smith served as Akamai's Security Evangelist and as the customer-facing ambassador for the Information Security Team, helping customers to understand both the internal security program and the unique security features and capabilities of the Akamai product portfolio and cloud-based solutions.
Additional Summit Insight:
Hear from more industry influencers, earn CPE credits, and network with leaders of technology at our global events. Learn more at our Fraud & Breach Prevention Events site.