Black Hat , Endpoint Security , Enterprise Mobility Management / BYOD
New Android 'Certifi-gate' Bug Found
Following Stagefright, Google Promises Patch Overhaul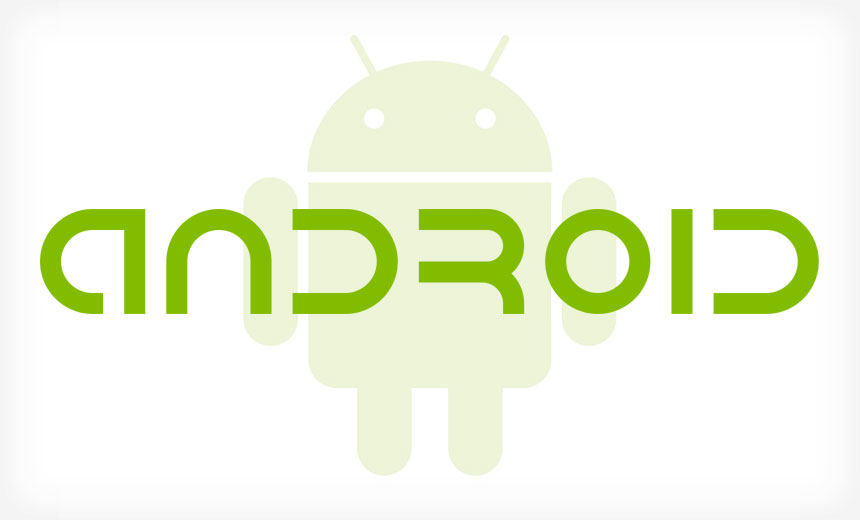 Following the news of the discovery of the Stagefright flaw - characterized by many security researchers as the worst vulnerability ever to be found on devices that run Google's Android operating system - details of yet another major flaw in were unveiled August 6 at the Black Hat conference in Las Vegas.
See Also: Live Webinar | Breaking Down Security Challenges so Your Day Doesn't Start at 3pm
But Google and some original equipment manufacturers have finally promised that they will soon begin releasing monthly platform and security updates for some Android devices, to better safeguard users against such vulnerabilities.
Security vendor Check Point Software Technologies says the new flaw, which it has dubbed "Certifi-gate," is due to components present in the Android operating system that are digitally signed, but vulnerable to attack, and that these flaws could be "very easily exploited" to gain full, unrestricted access to vulnerable devices. As the result of a successful attack, accordingly, attackers could infect the devices with malware, exfiltrate data, remotely activate and monitor microphones or built-in cameras, and track the device's location.
"Certifi-gate is a set of vulnerabilities in the authorization methods between mobile Remote Support Tool (mRST) apps and system-level plugs on a device," Check Point says in a blog post. "[These apps] allow remote personnel to offer customers personalized technical support for their devices by replicating a device's screen and by simulating screen clicks at a remote console."
Check Point says the vulnerabilities are present in hundreds of millions of Android devices, including smartphones and tablets manufactured by HTC, LG, Samsung and ZTE. It says the flaw affects a number of versions of the Android OS, including the latest Android "Lollipop" versions 5.0 and 5.1. The security firm says it has notified Google and all affected manufacturers, and that some related updates are starting to be released. Check Point also launched a free tool - the Check Point Certifi-gate Scanner - that will scan an Android device for the presence of the flaw.
Google did not respond to a request for comment about the flaw or related patches. But Check Point says that the vulnerable Android components' certificates cannot be remotely revoked by OEMs, and that they will have to issue a new, patched version of Android for each device they still support. But while some vendors patch quickly, others have been slow to release fixes - if at all.
Coming Soon: Stagefright Fixes
Google has long maintained Android as an open source project, and stated that it is up to manufacturers and carriers to decide how or if they will patch their own devices. The only exception to that approach has been the Nexus range of devices, which Google manufacturers, and which run a stock version of Android.
But the severity of the Stagefright flaw - and many equipment manufacturers' and carriers' slow or nonexistent patching practices - has triggered serious existential questions about the future of the Android operating system, including whether enterprises should now begin treating unpatched Android devices as a security threat and blocking them (see Android Stagefright: Exit Stage Left).
Appearing to respond to such criticism, Google this week reported that many manufacturers - including Samsung, HTC, LG, Sony, Android One and Google's own Motorola - will begin releasing Stagefright patches later this week. In an Aug. 5 blog post Adrian Ludwig, lead engineer for Android Security, and Venkat Rapaka, director of Nexus product management, reported that patches were already starting to be released for all devices from Nexus 4 to 10, as well as Nexus Player. "This security update contains fixes for issues in bulletins provided to partners through July 2015, including fixes for the libStageFright issues," they said. "At the same time, the fixes will be released to the public via the Android Open Source Project."
The same day, speaking at Black Hat, Ludwig also promised that OEMs will soon begin releasing related fixes. "My guess is that this is the single largest software update the world has ever seen," Ludwig said. "Hundreds of millions of devices are going to be updated in the next few days. It's incredible."
Some Monthly Android Patches Promised
But the need for Google to rally manufacturers for a one-off fix for such a serious flaw also highlights how existing approaches too often fail to put fixes for critical bugs on users' devices, at least in a timely manner. Finally, responding to years of criticism from security experts over the paucity of patches for Android devices, Samsung and LG have promised to implement monthly patch updates for their Android devices, as has Google with its Nexus line.
"Nexus devices will continue to receive major updates for at least two years and security patches for the longer of three years from initial availability or 18 months from last sale of the device via the Google Store," Ludwig and Rapaka say in their blog post.
The move echoes a similar monthly patch-release strategy introduced by Microsoft for Windows, beginning in October 2003, to combat the rise in serious vulnerabilities found in its operating system.
Samsung and LG have also promised to release monthly patches, although have not stated how long they will support devices, after they have been released. "With the recent security issues, we have been rethinking the approach to getting security updates to our devices in a more timely manner," says Dong Jin Koh, who leads the mobile research and development group at Samsung Electronics, which makes the popular Galaxy series of smartphones and tablets, amongst other devices that run Android. "Since software is constantly exploited in new ways, developing a fast response process to deliver security patches to our devices is critical to keep them protected."
Likewise, an LG spokeswoman says in a statement that "LG will be providing security updates on a monthly basis which carriers will then be able to make available to customers immediately" and that "we believe these important steps will demonstrate to LG customers that security is our highest priority." What is not clear, however, is how quickly carriers might then distribute those fixes to their subscribers.
Additional Summit Insight:
Hear from more industry influencers, earn CPE credits, and network with leaders of technology at our global events. Learn more at our Fraud & Breach Prevention Events site.