Governance & Risk Management , Network Detection & Response , Network Firewalls, Network Access Control
Network Security Firm Tufin Promotes Raymond Brancato to CEO
Brancato Wants to Help Clients Boost Their Security Posture in Cloud, SD-WAN and SASE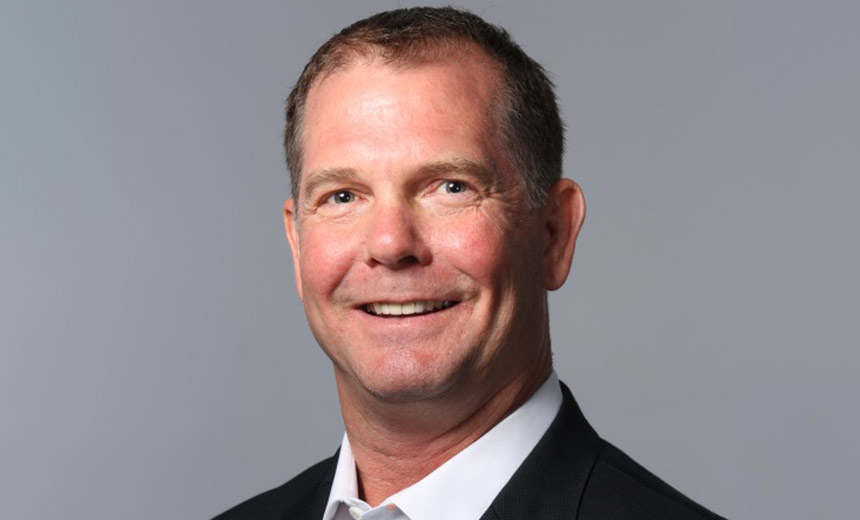 Tufin has promoted chief revenue officer Raymond Brancato to CEO and tasked him with simplifying visibility, compliance and automation around Amazon Web Services and Microsoft Azure.
See Also: JavaScript and Blockchain: Technologies You Can't Ignore
The Boston-based network security vendor plans to focus on helping customers better understand their security posture in cloud, SD-WAN and SASE environments to maximize protection in a hybrid world. Brancato started today as Tufin's CEO and replaces Ruvi Kitov, who co-founded the company and led it since January 2004. Kitov will continue as a member of Tufin's board of directors (see: Tufin's Ruvi Kitov on What the Turn/River Capital Deal Means).
"Now that we're beginning a new chapter, Ruvi felt the company was on really solid footing, and it was the right time for him to take a much-needed break after doing this 19 years," Brancato tells Information Security Media Group exclusively.
Brancato joined Tufin in early 2021 as chief revenue officer, overseeing the company's sales and marketing operations. His rise to CEO means, for the first time, Tufin's research and development, product management and finance organizations will fall under his purview. He previously spent two years at AnyVision and a decade at CA Technologies, culminating in a stint as general manager of business unit sales.
Bringing Visibility to the Cloud
Brancato plans to capitalize on customer interest in cloud, SD-WAN and SASE, to ensure visibility and compliance are consistent across on-premises and cloud environments. Tufin's orchestration suite was originally designed to take care of firewalls and networks, but Brancato says the company has built more capabilities across cloud and SD-WAN to help automatically apply changes across different environments.
Tufin's top priority to date has been adding visibility, compliance and automation around AWS and Azure since they're the biggest public cloud platforms, according to Brancato. Going forward, Brancato says, Tufin plans to roll out visibility around additional public cloud platforms as well as SD-WAN technologies that are gaining traction in the market.
"We're making investments in cloud policy automation, bridging the process and visibility gaps for traditional network teams as well as cloud security and DevOps teams," Brancato says. "I believe we're making investments where customers have issues and problems that we can help solve."
From an operational standpoint, Brancato says Tufin is focused on delivering profitable growth in 2023. Tufin put itself on a path to profitability through strong double-digit bookings growth as well as laying off 55 employees - or 10% of its workforce - in August prior to being acquired by Turn/River Capital for $570 million, according to Brancato (see: Tufin to Be Bought by PE Firm Turn/River Capital for $570M).
Tufin boosted sales to $55.6 million in the first half of 2022, up 18% from $47.1 million the year prior. But the company's net loss also increased to $31.1 million, 32.5% worse than Tufin's net loss of $23.5 million in the first half of 2021. Tufin hasn't disclosed any financial results since exiting the public market in August.
"We are turning the corner on growth and also becoming fully profitable as a company," Brancato says. "We feel we're going to have a good profitable growth company by the end of 2023."
Embracing a Subscription Model
Tufin focuses on Global 2000 organizations as well as others with complex network environments, Brancato says. The company has long competed against AlgoSec and FireMon in the network security policy management space and sets itself apart through the visibility it provides across both on-premises and cloud environments, according to Brancato.
The company has over the past 18 months transitioned to a subscription model, which Brancato says has made annual recurring revenue an increasingly important metric. Brancato also plans to closely track revenue, net income and earnings before interest, taxation, depreciation and amortization - or EBITDA - to ensure Tufin hits its financial objectives under his control.
Outside of financials, Brancato says he plans to closely monitor net promoter score to determine how successful customers are with Tufin's technology.
"My top priority is to continue to grow what Ruvi has built at Tufin," Brancato says. "We want to expand our position as the solution of choice for large enterprises that need to accelerate to a zero trust network environment and ensure that they can maintain continuous compliance."