Critical Infrastructure Security , Cybercrime , Cyberwarfare / Nation-State Attacks
National Guard Prepping for November Election Security Role
Cyber 9-Line Pulls Together National Guard, NSA and US Cyber Command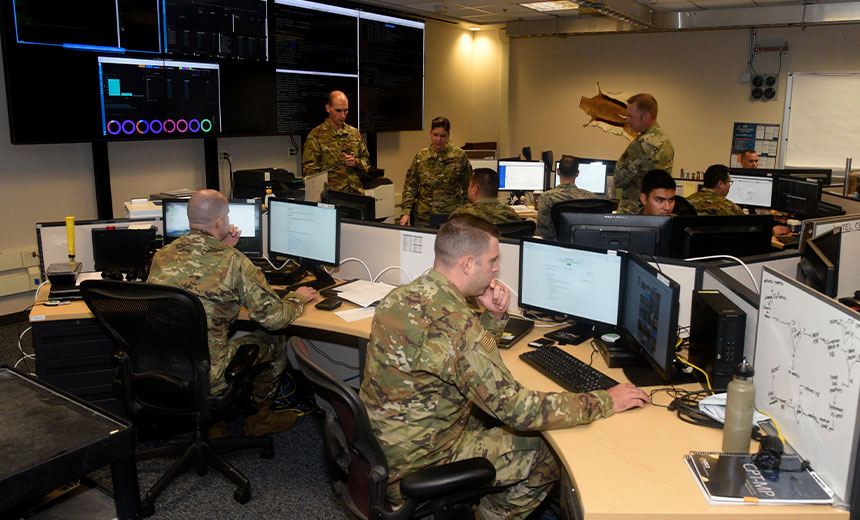 The National Security Agency and U.S. Cyber Command are ramping up to offer security protection during the presidential election in November. The program, called Cyber 9-Line, will be utilizing National Guard troops trained in cybersecurity.
See Also: Live Webinar | Cutting Through the Hype: What Software Companies Really Need from ASPM
Cyber 9 Line is a joint effort between various state National Guard cybersecurity units and U.S. Cyber Command to create a quick reaction force of cyber warriors who can help states and municipalities that come under threat from foreign or domestic threat actors.
In addition, the Cyber 9-Line program is based on a template of questions that Guardsmen follow when investigating an attack that will provide the data needed by Cyber Command's Cyber National Mission Force to deal with an attack, according to an NSA statement.
The plan now stands to use Cyber 9-Line as part of the overall protective plan for November's elections.
National Guard at the Ready
The information the Guard units gather through the template is provided to Cyber Command so it can diagnose a foreign attack and provide timely, unclassified feedback to the unit, which will be shared with state and county governments to address the cyber incident, according to the NSA. The data grabbed at the scene is then quickly pushed up the chain of command.
"This level of cooperation and feedback provides local, state and Department of Defense partners with a holistic view of threats occurring in the United States and abroad," says U.S. Army Brig. Gen. William Hartman, Cyber Command's election security group lead and commander of the Cyber National Mission Force. "Dealing with a significant cyber incident requires a whole-of-government defense; bidirectional lines on communication and data sharing enables the collective effort to defend elections."
At this time most states and territories have some level of Cyber 9-Line training planned or in the process of being set up. Twelve states have completed the process and can utilize U.S. Department of Defense resources when dealing with an attack, tthe NSA says.
What Is Cyber 9-Line?
Cyber 9-Line's main function will be to quickly move information from the local to the national level, says David Imbordino, NSA's election security group lead.
"A consistent message we hear in our engagements with the election security community is a desire for more robust and timely exchanges of information – we need their insights and they need insights from the intelligence community and U.S. government," Imbordino says.
Cyber 9-Line has been already been tested - although not during an election - when it was used in January. In this case, Dorchester County, Maryland was hit with a ransomware attack. The 175th Cyberspace Operations Group of the Maryland Air National Guard was quickly on scene helping bring national resources to help the county IT workers restore services, the NSA reports.
The information received will be used by the Cyber National Mission Force to pursue malicious actors and nation-states and share with Cyber Command's "Hunt Forward" operators as they attempt to disrupt and disable an adversary's ability to impact U.S. elections.
"There is still a lot of work to be done," Elvis Chan, a supervisory special agent with the FBI, told ISMG earlier this year. "The American public can be reassured ... the type of work we have been doing includes trying to ensure we have clear channels of communication open within the U.S. government; with the state, county and local officials that are in charge of elections; as well as with all the social media and technology platforms."