Minn. Probes Debt Collector's Practices
Accretive Health Sued Earlier in Connection with Breach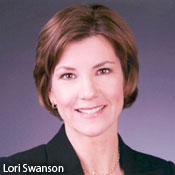 Minnesota Attorney General Lori Swanson has issued a six-volume investigative report on Accretive Health Inc., a Chicago-based medical debt collection company that her office sued in January in connection with a data breach incident and other business practices.
See Also: Keeping Your Side of the Street Clean: 5 Cyber-Hygiene Facts You Wish You Knew Earlier
The report, posted April 25, alleges the company routinely pressured patients in Minnesota hospitals to pay for services before treatment was given, going so far as to collect at a patient's bedside and, in some cases, leading patients to decide to skip treatment, according to the Associated Press. The report accuses Accretive of misusing private patient information and creating "high-pressure, boiler room-style sales atmospheres" in which employees were coached to aggressively collect debt.
Swanson said Accretive also violated HIPPA by using confidential patient information, without informing patients or asking for permission, in order to tailor the way they collected debt from individuals, according to AP.
An Accretive spokesman told AP the firm has "a great track record of helping hospitals enhance their quality of care." She declined further comment.
Lawsuit Details
In January, Swanson had announced a lawsuit against Accretive that cited, among other things, its role in a breach incident affecting about 20,000 patients at two hospitals in the state (see: Breach Tally Surpasses 19 Million). An unencrypted laptop was stolen from the parked rental car of an Accretive employee. It contained healthcare information, as well as some Social Security numbers and other personal data, on patients treated at Fairview Health Services and North Memorial Health Care.
The suit alleges Accretive violated state and federal health privacy laws as well as state debt collection laws and state consumer protection laws.