LA to Form Centralized Cyber Command
Mayor: Efficiency Plus Cost Savings Equals More Security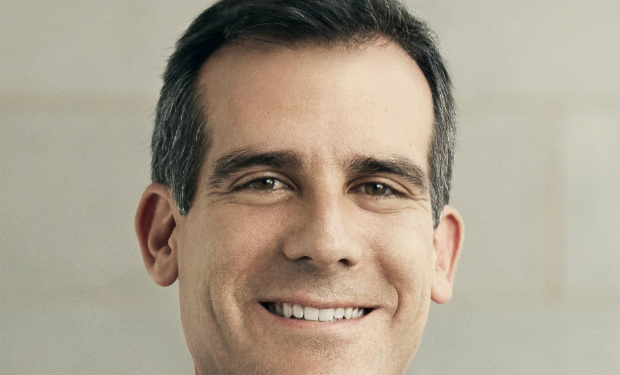 Influenced by President Obama's executive order on cybersecurity, the mayor of Los Angeles on Oct. 30 announced the creation of a Cyber Intrusion Command Center to centralize information security standards across city agencies.
See Also: OnDemand | Cutting Through the Hype: What Software Companies Really Need from ASPM
In signing an executive directive, Mayor Eric Garcetti says he's working to break down silos between city departments. "This makes us more efficient, more cost effective and in this context, more secure," he says.
Garcetti, in a statement, says the center will provide a single, focused team responsible for implementing enhanced security standards across city departments and serve as a rapid reaction force to cyber-attacks. The new center will be assisted by the FBI and Secret Service, although Garcetti didn't explain how those agencies will help the new command center.
In the executive directive, Garcetti cites Obama's executive order that fathered the cybersecurity framework being developed (see Obama, CEOs Meet on Cybersecurity Framework), as well as comments on cyberthreats made by National Intelligence Director James Clapper and then-Defense Secretary Leon Panetta as rationale for creating the center.
Protecting Basic Services
The mayor put the threat in local terms. "Today, our traffic lights, our routing system for trash pick-up and so much more are electronic," he says. "Cybersecurity means protecting the basic services at the core of city government, and it means protecting our critical infrastructure like our port and airport, which we know are top targets."
Details on how the center will function, including its leadership, are pending. By mid-November, the mayor will organize a working group of key city departments to propose a detailed organizational structure for the center. The working group will present the proposed structure to the mayor by late November.
The directive calls on the center to:
Facilitate the identification and investigation of cyberthreats and intrusions against city assets;
Guarantee incidents are quickly and thoroughly investigated by the appropriate law enforcement agency;
Promote dissemination of cybersecurity alerts and information;
Provide uniform governance structure accountable to city leadership;
Coordinate incident response and remediation across the city;
Serve as an advisory body to city departments;
Sponsor independent security assessments to reduce security risks;
Ensure awareness of best practices.
Enhancing Cybersecurity
According to the directive, all departments must contribute personnel, resources and data to the center, report information about significant cyber-related events that occur, identify personnel who require notification about distributed threat information and provide resources for cooperative actions as situations may require.
Besides participating in the center, Garcetti directs each department to enhance its own cybersecurity.
The mayor used the executive directive to reinforce to city departments and employees minimum IT security standards, such as limiting access to data and networks, requiring new passwords every 90 days, requiring updates to anti-virus software, planning for business continuity and disaster recovery and promoting a culture of cybersecurity awareness.
"City employees are our first line of defense in ensuring that city systems are protected from intruders," Garcetti says. "Employees are in the best position to protect the systems, and are in the best position to report problems at an early stage before the issue impacts the city more broadly."