ISMG Boosts Presence at RSA Conference
Editors Host Panel Sessions on Risk Management, Fraud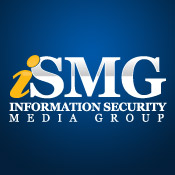 Information Security Media Group, publisher of BankInfoSecurity, GovInfoSecurity, HealthcareInfoSecurity and other global media sites, is planning its largest event presence ever at the RSA Conference.
See Also: Live Webinar Tomorrow | Remote Employees & the Great Resignation: How Are You Managing Insider Threats?
For the fourth consecutive year, ISMG will be a Platinum Media Sponsor of the event - the world's largest annual conference dedicated to information security. And for the fifth straight year, ISMG editors will host staged sessions at the event, which will be held at San Francisco's Moscone Center from Feb. 25 to March 1.
Additionally, ISMG's senior leaders will host a pair of exclusive briefings/cocktail receptions in the ISMG suite (Mezzanine Suite 236, Moscone Center), and editors will prepare articles and blogs as well as audio and video interviews with industry thought-leaders.
In 2012, ISMG's team produced exhaustive RSA Conference coverage, including more than 30 video interviews, over 75 audio interviews and 30-plus articles and blogs.
ISMG Cocktail Receptions
ISMG kicks off its presence at RSA Conference 2013 with a pair of limited-seating cocktail receptions:
Banking Information Security: The Evolution of Fraud - Monday, Feb. 25, 4:30-5:30 p.m., Mezzanine Suite 236, featuring Tom Kellermann, vice president of cybersecurity, Trend Micro; and Tom Field, ISMG's vice president-editorial. Attendees will learn about the latest fraud trends and evolving cybercrimes against financial institutions, with expert insight on topics such as: DDoS attacks - why banks are the targets; the evolution of banking Trojans and mobile malware; and the shadow economy that supports and enables cybercrime.
Healthcare Information Security: A Status Report - Tuesday, Feb. 26, 4:30-5:30 p.m., Mezzanine Suite 236, featuring David Houlding, healthcare privacy and security lead architect, Intel; and Howard Anderson, ISMG's news editor. Attendees will learn about healthcare information security trends identified in an all-new survey and hear expert analysis of key action items for the year ahead. Topics to be covered include: The security implications of BYOD, social media and texting; the key to a successful security training effort; and the role of encryption, on end-user devices as well as servers, in preventing breaches.
Editors Host RSA Sessions
At this year's event, ISMG is leading two panel sessions as part of the conference agenda:
Risk Management: How to Put Theory into Practice: Hosted by Executive Editor Eric Chabrow, this session will focus on why organizations continue to struggle putting a risk management framework into place. Participants include Ron Ross, Fellow at NIST; Justin Somaini, former CISO at Yahoo!; and John Streufert, National Cybersecurity Division Director with the Department of Homeland Security. The session will be held 9:20 a.m. Wednesday, Feb. 27, in Room 133 of the Moscone Center.
Banking Fraud: Where Is The Liability - With the Customer, Bank or Vendor?: Hosted by Managing Editor Tracy Kitten, this session features a debate on the question of who is liable when a business banking account is breached - the customer whose credentials were stolen or the bank that failed to catch the transaction. Participants include attorney Dan Mitchell, who represented fraud victim PATCO Construction; Bill Nelson, president of FS-ISAC; attorney Joseph Burton; and fraud expert George Tubin. This session will be held 9:20 a.m., Thursday, Feb. 28, in Room 302.
In addition to these scheduled events, ISMG senior editors and management staff will be on hand at the event to meet with attendees, sponsors and advisers. If you would like the opportunity to meet with an ISMG representative in the ISMG suite (Mezzanine Suite 236, Moscone Center), please contact Jeffrey Roman.
Additional Summit Insight:
Hear from more industry influencers, earn CPE credits, and network with leaders of technology at our global events. Learn more at our Fraud & Breach Prevention Events site.