Access Management , Encryption & Key Management , Fraud Management & Cybercrime
The Threat of Ransomware and Doxing
Also: Twitter goes 2FA; the Need for Quantum Cryptography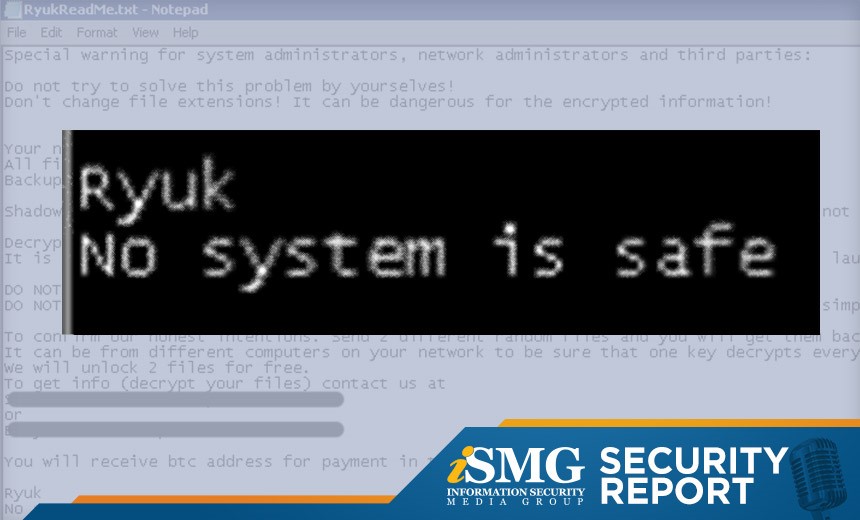 The latest edition of the ISMG Security Report discusses new combination ransomware and doxing attacks.
In this report, you'll hear (click on player beneath image to listen):
ISMG's Mathew Schwartz provide analysis on new hybrid ransomware attacks combined with the threat of doxing corporate intel;
ISMG's Jeremy Kirk on Twitter's decision to remove the requirement for phone numbers in two factor authentication;
Sunil Gupta, co-founder and CEO of QuNu Labs on why we need to start thinking about quantum cryptography now.
The ISMG Security Report appears on this and other ISMG websites on Fridays. Don't miss the Nov. 15 and 22 editions, which respectively discuss Instagram's major problem with minor's data and evolving trends in ransomware software.
Theme music for the ISMG Security Report is by Ithaca Audio under a Creative Commons license.