Critical Infrastructure Security , Cybercrime , Cybercrime as-a-service
Teardown: Inside the Colonial Pipeline Ransomware Attack
Analyzing the Biden Administration's Response, and How the DarkSide Gang Operates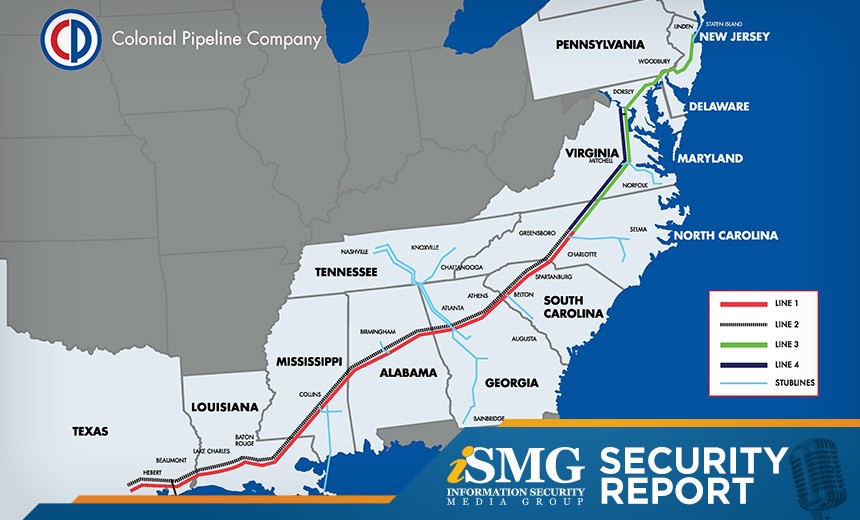 The latest edition of the ISMG Security Report features an analysis of the Colonial Pipeline ransomware attack and the response.
In this report, you'll hear (click on player beneath image to listen):
The ISMG Security Report appears on this and other ISMG websites on Fridays. Don't miss the April 30 and May 7 editions, which respectively discuss British spy chief Jeremy Fleming's "cybersecurity call to arms" and whether evidence collected by Cellebrite's tools can be trusted.
Theme music for the ISMG Security Report is by Ithaca Audio under a Creative Commons license.