Encryption & Key Management , Executive Sessions , Incident & Breach Response
SafeNet CEO on Data Breach Security
Regulations, 'Snowden Effect' Drive Encryption Strategies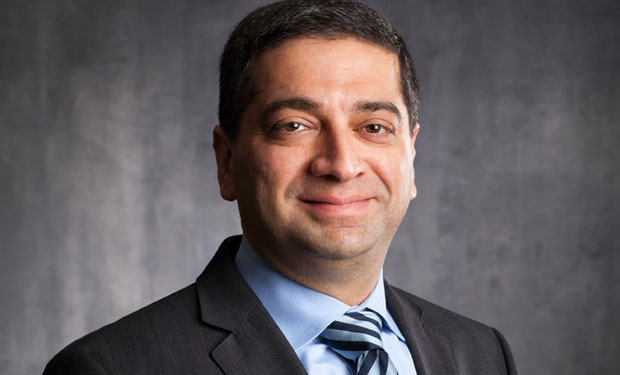 The data breach epidemic shows no signs of abating. And to secure against these attacks, enterprises must do more than just focus on encrypting sensitive data, warns Prakash Panjwani, president and CEO of SafeNet.
The imperative now is for senior executives to ensure that their organization is taking every possible step to mitigate the potential impact of a breach, Panjwani points out in an interview with Information Security Media Group. "There is no such thing as breach prevention; you just have to figure out how to secure the breach," he says.
That goes for any organization with critical assets to protect, whether in the financial services and retail sectors - which currently bear the brunt of attacks that result in customer records or data being exposed, SafeNet says - or any other industry that must safeguard sensitive or regulated data.
But the data encryption executive warns that from a time, cost and productivity standpoint, he counsels his company's customers to identify their most sensitive information, and then prioritize its security. "Encrypting everything is definitely not the right solution, because many companies have petabytes of data, and it just wouldn't make sense to do so," he says.
Evolving Breach-Defense Vision
In recent years, as the data breach epidemic has continued to escalate, Panjwani - with a resume that includes stints at Motorola and Certicom - has shepherded SafeNet from focusing on VPNs and firewalls, to locking down the data itself. Along the way, Panjwani has continued to refine his vision for how businesses can best battle breaches, and retailored his company's product lines to prioritize those requirements, which center not just on data encryption, but also managing keys and restricting access to sensitive information.
Panjwani has driven a number of related, strategic acquisitions, including just closing a deal that sees his formerly private company join Amsterdam-based Gemalto, which is a publicly-traded digital security vendor. Gemalto's acquisition of SafeNet expands its focus on securing the edge of the network, to now also focusing on the core of the network, including the data center.
In this exclusive Executive Session interview, Panjwani discusses:
The state of data breaches - and encryption - in 2015, and how senior executives must respond;
Encrypting data based on attack vectors and industry regulations - especially in the banking, retail and healthcare sectors;
His vision for SafeNet, and what Gemalto's acquisition of SafeNet means for the company.
Panjwani is president and chief executive officer of SafeNet, where he has worked for more than 12 years, created SafeNet's professional services organization, and spearheaded the acquisition of numerous other firms, ranging from SSH in Finland and MediaSentry to Aladdin Knowledge Systems and CryptoCard. He previously led sales and marketing for wireless security provider Certicom, worked with Motorola's Cellular Infrastructure Group as well as telecommunications R&D firm Telcordia Technologies, and holds a Master's degree in information networking from Carnegie Mellon University.
Panjwani spoke with Information Security Media Group just prior to the merger of SafeNet with Gemalto being finalized. SafeNet's offerings will now be integrated with Gemalto's payment and Identity platforms and services.