Critical Infrastructure Security , Cybercrime , Cyberwarfare / Nation-State Attacks
Russia-Ukraine War: Over 300 Cyber Operations Seen So Far
Attacks Tied to Conflict Have Affected 27 Countries, CyberPeace Institute Reports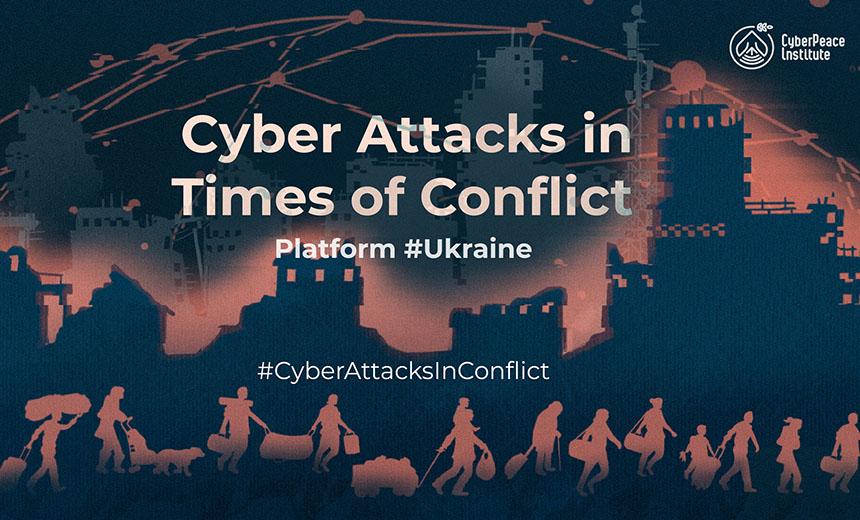 The ongoing Russia-Ukraine war has featured cyber operations being used to target Ukraine as well as Russia.
CyberPeace Institute, an independent and neutral nongovernmental organization whose mission is to reduce the harms from cyberattacks on people's lives, has been monitoring how cyberattacks and operations tied to the conflict have been affecting civilians since Russian Federation forces first invaded Ukraine.
The institute's Cyber Attacks in Times of Conflict Platform #Ukraine documents more than 300 cyberattacks and operations tied to 51 threat actors affecting 27 countries. The institute tracks such attacks across four core categories: destruction, disruption, data weaponization, and disinformation and propaganda.
Cyberattacks during the armed conflict in Ukraine have destroyed data and systems, disrupted critical infrastructure and services, controlled the information space and exfiltrated significant volumes of data. The actual number of major cyber incidents in Ukraine has surpassed 1,600 since the beginning of the year, according to top Ukrainian cyber defense official Victor Zhora in an exclusive interview with Information Security Media Group.
The effects that these attacks have on people is what matters most, yet frequently aren't obvious, says Emma Raffray, a senior cyber data analyst at CyberPeace Institute.
"The impact of cyberattacks and operations has actually been masked … by the reporting of what are very, very distressing scenes in the country," Raffray says. "The volume and scope of cyberattacks in Ukraine has actually been very high and would have normally drawn much higher attention if the kinetic attacks hadn't been so severe."
Hence a particular impetus for tracking the digital impact of cyber operations tied to the conflict is to hold governments to account "as a reminder to states that they have a responsibility to protect the civilian population, under international humanitarian law," she says. "And as we've documented in this platform, the targets of these attacks that are being committed, both by state and nonstate actors in the context of the conflict, are actually going far beyond the targeting of military objectives."
In this audio interview (see audio link below image) with Information Security Media Group, Raffray discusses:
Cyberattacks and operations tied to the Russia-Ukraine war and their impact;
How these attacks affect critical infrastructure and harm civilians;
The importance of monitoring attacks, not just to trace and measure harm but also for eventual attribution.
Raffray is a senior cyber data analyst at CyberPeace Institute.