Events , Executive Sessions , Governance & Risk Management
RSA's Coviello on the State of Security
Retiring Leader Offers Advice to Next Generation of Security Pros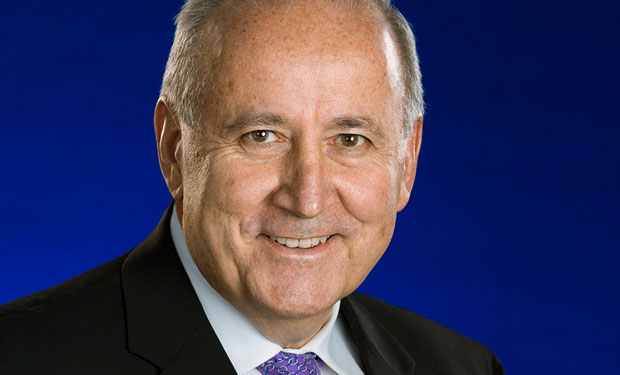 Art Coviello joined RSA, now the security division of EMC, in 1995. He became CEO in 2001 and chairman when it was acquired by EMC in 2006. And now, as he retires after 20 years in the information security industry, he has some candid comments about the current "state of the union."
"It's not good," Coviello says in an exclusive interview with Information Security Media Group. "I'd say that it's precarious at best."
Coming off the "Year of the Breach" in 2014, when Home Depot, JPMorgan Chase and Sony all made news as victims of high-profile data breaches, Coviello lists four primary concerns for security leaders in the year ahead: the exponential growth of our attack surface; the sophistication and intensity of attacks and attackers; the dearth of skilled cybersecurity pros; and the failure of security controls to keep pace with the evolution of threats.
Of greatest concern to Coviello is the evolution of attacks from intrusive events to disruptive ones - and how the Internet of Things is hastening this change.
"With the Internet of Things, we're going to hit the next generation of attack types, and that's truly a disruptive attack - the ability to cause a physical event through the Internet," Coviello says. "And that is the most disturbing of all the trends."
In this interview, part of ISMG's Executive Sessions series of in-depth conversations with security industry leaders, Coviello shares his "state of the union" assessment as he prepares to retire as chairman of RSA.
Coviello is optimistic that nations and businesses will invest appropriately in cybersecurity skills development, and he hopes his legacy is as a leader who had had a positive impact on careers.
"If anything, I hope my legacy would be that I've inspired a whole generation of cyber warriors to continue the fight and, again, to take the technology and our ability to defend to greater and greater heights," he says. "If that's my legacy, I would be thrilled."
In this conversation, Coviello discusses:
The attack trends that concern him most;
Today's biggest security gaps - solutions and skills;
His advice to the next generation of security pros.
Coviello is responsible for RSA's strategy and overall operations as it delivers EMC's global vision of information-centric security. He was CEO of RSA Security Inc. prior to its acquisition by EMC in 2006. He joined the company in 1995 and has been a driving force in its rapid growth since. His expertise and influence have made him a recognized leader in the industry, and he plays key roles in national cybersecurity initiatives and is a regular speaker at conferences and forums around the world. Coviello has more than 30 years of strategic, operating and financial management experience in high-technology companies. In addition, he serves on the board of directors at EnerNOC and AtHoc.
Additional Summit Insight:
Hear from more industry influencers, earn CPE credits, and network with leaders of technology at our global events. Learn more at our Fraud & Breach Prevention Events site.