Artificial Intelligence & Machine Learning , DDoS Protection , Governance & Risk Management
The Rise of Security-Driven Networking
Fortinet's John Maddison on Securing the Distributed Network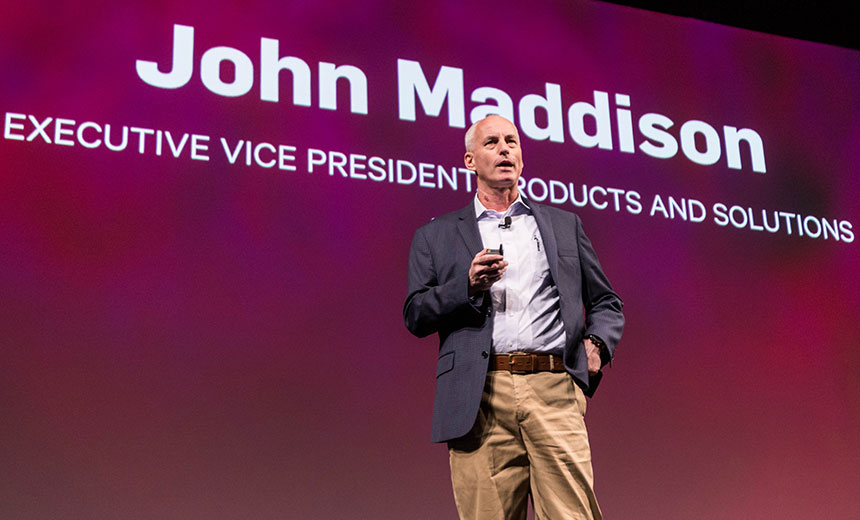 Traditionally, enterprises have built networks and then added security elements. But in what Fortinet describes as "the third generation of security," John Maddison discusses the need for security-driven networking. Hear how this can improve an organization's security posture.
Maddison, EVP of products and solutions with Fortinet, defines what he means by security-driven networking:
"What security-driven networking does is integrate [network development and security], so that when you build your network, you build it out with integrated security," Maddison says. "So, in the future, when you make changes to your network, you automatically make changes to your security posture."
Maddison describes the third generation of security as an evolution of our old concepts of firewalls and even next-gen firewalls:
"This is where the perimeter disappears quite a lot, and we're seeing more edges," he explains. "Your deployment of firewall technology has to be integrated into the fabric of your infrastructure, and that's what we refer to as the third generation and the security-driven network."
But in this third generation of security, networking is only one topic. The Fortinet Security Fabric aims to deliver protection from IoT to the edge, network core and also to multi-clouds.
In an interview about security-driven networking, Maddison discusses:
How to put the concept into practice;
The natural evolution of security;
Securing SD-WAN and multi-clouds;
The role of machine learning and AI in emerging solutions.
Maddison has more than 20 years of experience in the telecommunications, IT Infrastructure, and security industries. Previously he held positions as general manager data center division and senior vice president core technology at Trend Micro. Before that John was senior director of product management at Lucent Technologies. He has lived and worked in Europe, Asia, and the United States.