Rethinking Insider Threat Management
Proofpoint's Rich Davis and Andrew Rose on How Tech Is Stepping Up to Assist Defenders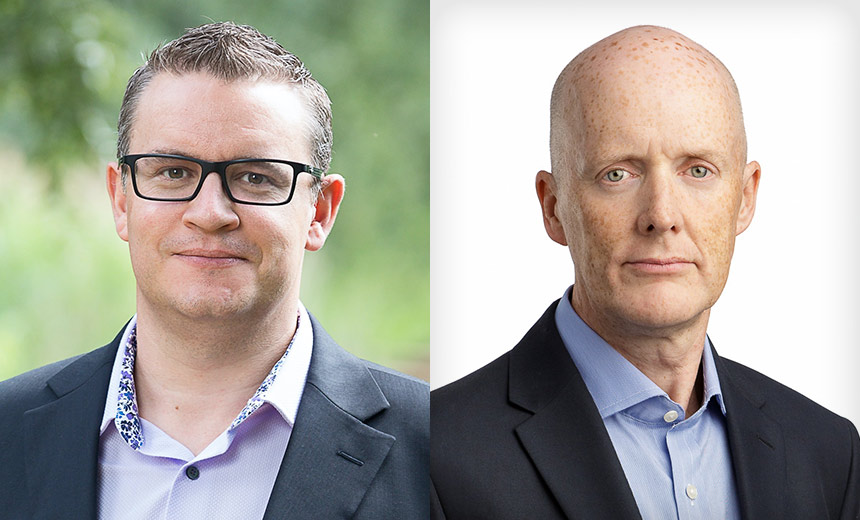 Remote work, unsecured devices, susceptibility to influence - insider threat management has undergone its own transformation over the past year-plus. Rich Davis and Andrew Rose of Proofpoint offer insights into the latest risk trends, as well as technology solutions to aid the defenders' efforts.
Rose sums up the challenge: "You've got a third threat actor on your network now. You've got the negligent staff, the malicious staff, but you've also got malicious external people - people who've stolen credentials and are now on your network using a legitimate ID, just to get to their own ends."
Insider threat was a priority pre-pandemic, says Davis. "[But] it's just stepped up in terms of level of priority now through the pandemic and how organizations have had to adapt to this new working practice."
In an interview with ISMG, Davis and Rose discuss:
How insider threat management has evolved;
Risks posed by malicious insiders, compromised users and inadvertent insiders;
New technology solutions to enhance defense.
Davis is an international cybersecurity strategist at Proofpoint, where he advises customers on how to build and integrate a people-centric security program. He provides insights and expertise, country by country, on cyber resilience and defenses, including security awareness training and risk management.
Rose is resident CISO for the EMEA region at Proofpoint. He drives the company's people-centric security vision, strategy and initiatives among the company's customer base, bringing hands-on experience, knowledge and perspective in managing risk and improving cybersecurity posture across complex enterprises. Andrew was previously chief security officer of Mastercard subsidiary Vocalink.