Cybercrime , Endpoint Security , Fraud Management & Cybercrime
The Ransomware Files, Episode 2: Bridging Backup Gaps
Attackers Tried to Double Extort Matthews, an Australian Company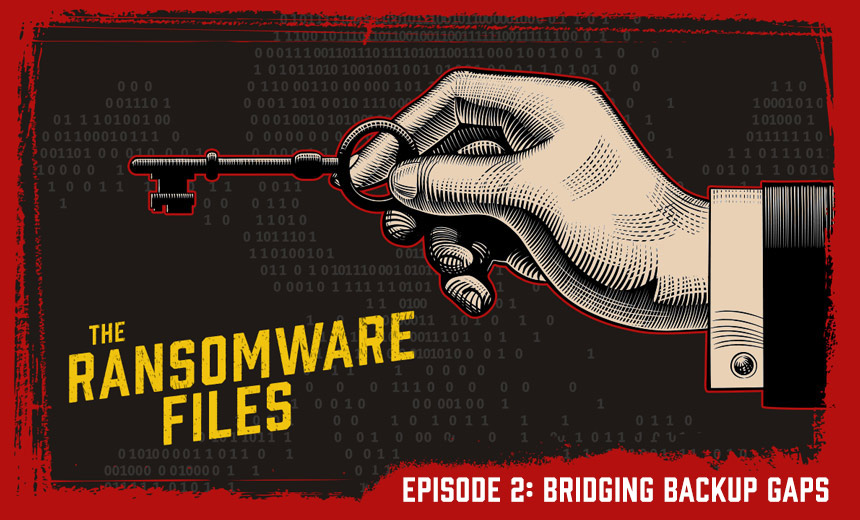 Organizations struck by ransomware sometimes face what's known as double extortion.
Before encrypting the data, ransomware attackers steal it. Then the attackers have two points of leverage over victims: pay to get the decryption key, and if an organization doesn't need that, pay to prevent the public release of stolen data.
It's a development that adds another painful dynamic to ransomware. An Australian company called Matthews, which specializes in identification, labeling and inspection systems for manufacturers, is believed to be one of the first companies in the country to be subjected to double extortion when it was infected with the PYSA ransomware last year.
Matthews is just one of dozens of businesses, hospitals, school districts and other organizations in Australia that have been infected with ransomware. Like many other nations, Australia has been on the receiving end of what has been a devastating evolution in crime.
In this episode of "The Ransomware Files," Matthews executives tell how they fought back, recovered their data and restored their business. Matthews' battle against its ransomware infection is a tale of resilience and strength.
"The Ransomware Files" is an intermittent podcast miniseries available on Spotify, Apple Podcasts, Google, Audible, Stitcher and more. I'm speaking with those who have navigated their way through a ransomware incident to learn how they fought back and what tips they can pass on to others. No ransomware infection is ever welcomed. But there's invaluable knowledge gained. There should be no shame in getting infected, and it's important to share the lessons.
If you enjoy this episode of "The Ransomware Files," please share it on your social media platform of choice. If you would like to participate in this project and tell the information security community about your organization's brush with ransomware, please get in touch at jkirk@ismg.io or direct message me here on Twitter. I'm looking for other people, organizations and companies that can share their unique experiences for the benefit of all until ransomware, hopefully, becomes a thing of the past.
Credits:
"The Ransomware Files" theme song by Chris Gilbert/© Ordinary Weirdos Music.
Music by Uppbeat (Tracks and license codes here.)
Sources: