Endpoint Security , Fraud Management & Cybercrime , Open XDR
The Ransomware Files, Episode 1: The School District
Ryuk Ransomware Struck a School District. Here's How it Recovered.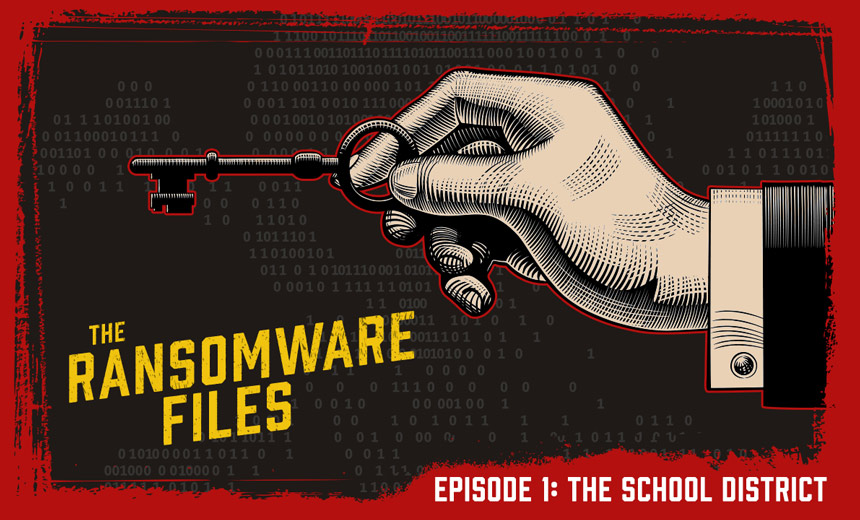 For those in the IT security space, ransomware feels like a never-ending negative story: who has been infected, who paid a ransom and who lost data.
But behind the scenes are great stories of resilience - incident responders who spend long hours repelling attacks, system administrators rebuilding systems and those in between trying to keep things ticking over while critical systems are down. Those are stories of resilience and perseverance.
"The Ransomware Files" is an intermittent podcast miniseries. I'm going to talk to those who have navigated their way through a ransomware incident and learn how they fought back and what tips they can pass onto others. No ransomware infection is ever welcomed. But there's invaluable knowledge gained. There should be no shame in getting infected, and it's important to share the lessons.
In this first episode of "The Ransomware Files" (click on player beneath image to listen), I speak with Ski Kacoroski, who is a systems administrator with the Northshore School District in Bothell, Washington. He relays how access to the district's network was auctioned off twice by cybercriminals. It eventually was infected with the Ryuk ransomware, which crippled many of the district's systems. But the district eventually recovered through tenacity and a bit of luck.
If you enjoy this episode of "The Ransomware Files," please share it on your social media platform of choice. If you would like to participate in this project and tell the information security community about your organization's brush with ransomware, please get in touch at jkirk@ismg.io or direct message me here on Twitter. I'm looking for other people, organizations and companies that can share their unique experiences for the benefit of all until ransomware, hopefully, becomes a thing of the past.
Credits:
"The Ransomware Files" theme song by Chris Gilbert/© Ordinary Weirdos Music. Music by Uppbeat (Tracks and license codes here.)