Overcoming Zero Trust Obstacles in Healthcare
Zachary Martin of Venable LLP Discusses H-ISAC Zero Trust Guide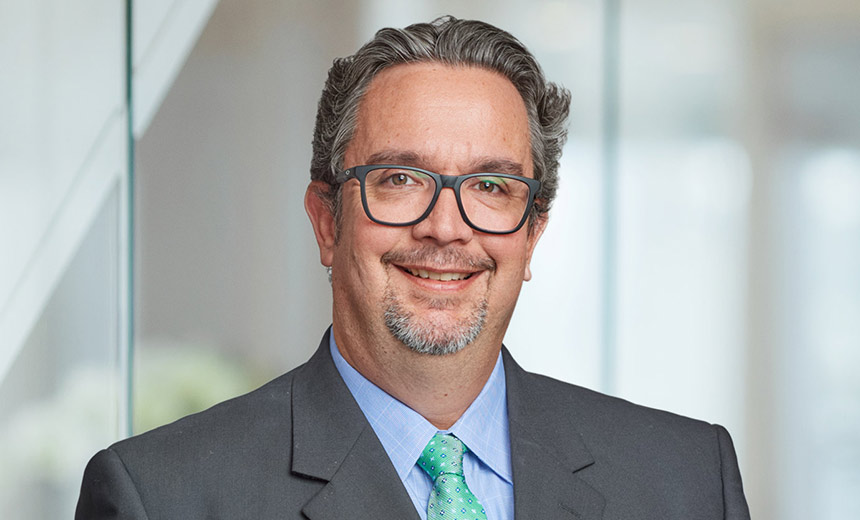 The sheer number of connected devices in healthcare environments is one of the top challenges healthcare entities face in adopting a zero trust approach to cybersecurity, says Zachary Martin.
"Making sure those devices are authenticated and authorized to be on the network is a huge task," Martin says in an interview with Information Security Media Group. The senior adviser at law firm Venable LLP is lead author of a new report from the Health Information Sharing and Analysis Center.
The H-ISAC white paper, published Monday, aims to help healthcare entities implement a zero trust architecture while dealing with the particular difficulties many of these organizations face.
Besides the plethora of internet of things gear used in medical settings, the adoption of multifactor authentication is also spotty in healthcare for various reasons. It matters, because multifactor authentication is a key component for zero trust.
"Digital identity is a challenge in healthcare," Martin says. Clinicians are constantly moving from room to room and using mobile devices or different workstations, requiring them to continually be reauthenticated and reauthorized creates obstacles, he says.
"As caregivers are treating patients and going about their day, having to constantly re-authenticate is not a great user experience."
In the interview (see audio link below photo), Martin also discusses:
Addressing other zero trust challenges in healthcare settings;
Considerations involving patients accessing their health information;
The effect of the COVID-19 pandemic on zero trust.
Prior to joining law firm Venable LLP as a senior adviser, Martin advised clients of a global consulting firm on cybersecurity, digital identity, and policy. As an identity and access management and cybersecurity policy adviser, he has assisted clients in the public and private sectors in navigating security procedures and digital identity challenges.