Application Security & Online Fraud , DDoS Protection , Fraud Management & Cybercrime
Inside Matrix and Emotet: How They Work, and How to Defend
Sophos' John Shier Gives Insight on Targeted Ransomware Strains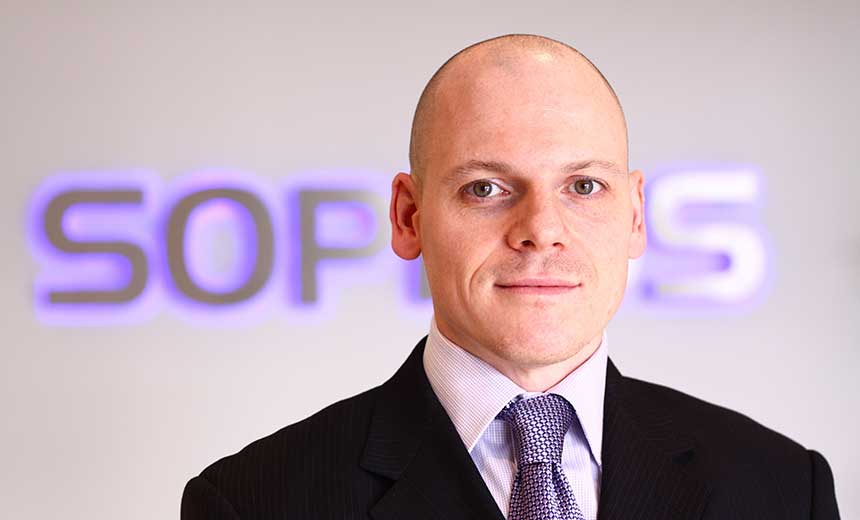 Sophos is out with new reports on Matrix and Emotet, two different types of cyberattacks that are hitting enterprise defenses. Matrix is a targeted ransomware, an emerging type of attack Sophos expects to gain prominence, and Emotet is malware that has evolved over the years into an opportunistic, polymorphic threat that can wreak havoc in many different ways. How do these threats work, and how should you bolster your defenses? Sophos researcher John Shier offers his expertise.
Shier, a senior security advisor with Sophos, says there is a big distinction between traditional ransomware and these latest iterations like Matrix. In the past, malware was more concerned with who you were. Now, it's aimed at what.
"It's that 'what' that's really important here - that's what makes you a target," Shier says. "And the 'what' is usually 'vulnerability.' That's the key word. You either have unpatched web servers, or you have very simply an RDP machine that is exposed to the internet, and that's what makes you a target."
In an interview about Matrix and Emotet, Shier discusses:
How these two strains work;
The dangers from copycat and targeted ransomware;
How to defend against these threats.
Shier, senior security advisor, is a 12-year veteran of Sophos. He constantly studies emerging cyberattacks and the technology that combats these threats, including encryption and synchronized security. Previously, he was channel sales engineer and senior field sales engineer in North America at Sophos. He is based in Toronto, Canada.