Electronic Healthcare Records , Governance & Risk Management , Healthcare
An Initiative to Enhance Patient ID, Record Matching
Scott Stuewe, CEO of DirectTrust, Describes PEHRLS Standards Effort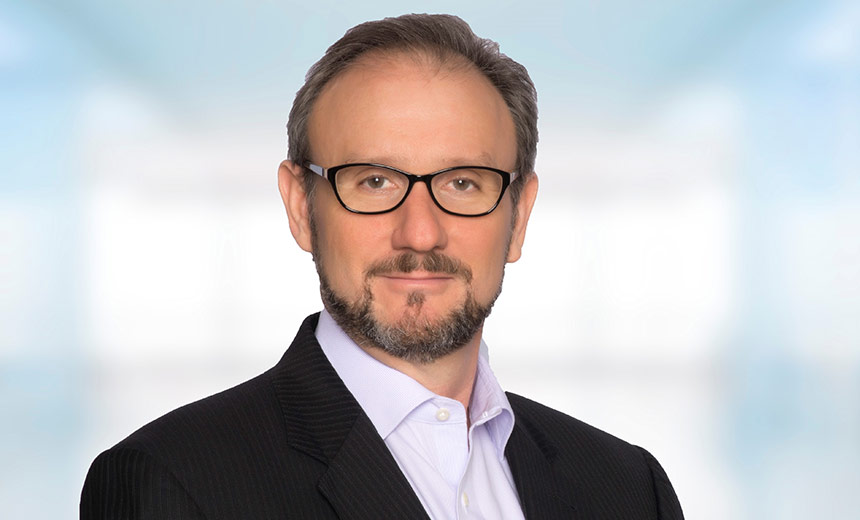 In the absence of a government-endorsed national patient identifier in the U.S., a new initiative aims to create a standards-based nationwide patient credential and matching ecosystem to ultimately improve matching patients with their electronic health information, says Scott Stuewe, CEO of DirectTrust, the nonprofit, vendor-neutral organization that is leading the effort.
The Privacy-Enhancing Health Record Locator Service, or PEHRLS, Ecosystem Consensus Body seeks to identify existing standards - or create new standards as needed - to improve the privacy of secure electronic health data interactions among identity providers, electronic health record systems, health information exchange organizations and networks, and record location services, Stuewe says.
"An important goal in healthcare is to have patients be able to get hold of their complete records," he says, adding that, overall, industry and government working together "have done a great job in getting health information exchange capabilities in place to make this happen."
"But," Stuewe says, "the one unsolved problem in health information exchange is patient matching. A lot of folks have been working on this, but they've been hamstrung by the fact that the government isn't able to lead the charge on this [identity] discussion." He is referring to Congress' over 20-year ban on the U.S. Department of Health and Human Services developing or adopting a national unique patient identifier.
The PEHRLS initiative is a collaborative effort by representatives from healthcare, technology and other relevant areas to advance the development of a voluntary nationwide patient credential and record matching standard and ecosystem, he says.
"PEHRLS would allow patients to get an identifier that they can present wherever they go, and that identifier would make all their records reliably matchable with all of their records in other places."
In an interview with Information Security Media Group, (see audio link below photo), Stuewe also discusses:
How PEHRLS would work and potential use cases;
Special data security and privacy considerations for patient identities and health information matching involving PEHRLS;
Other top challenges involving patient identities.
Stuewe is president and CEO of DirectTrust, an alliance best known for creating and maintaining the Direct protocol-based security and trust framework for secure email messaging in healthcare. Stuewe previously was director of strategy and interoperability at DataFile Technologies, a provider of health information management software and services. Before that, he spent 24 years at Cerner Corp., most recently as director of national interoperability strategy.