'I Bet My Career on It ...'
Art Gilliland, CEO of Skyport Systems, on Why We Need a New Security Strategy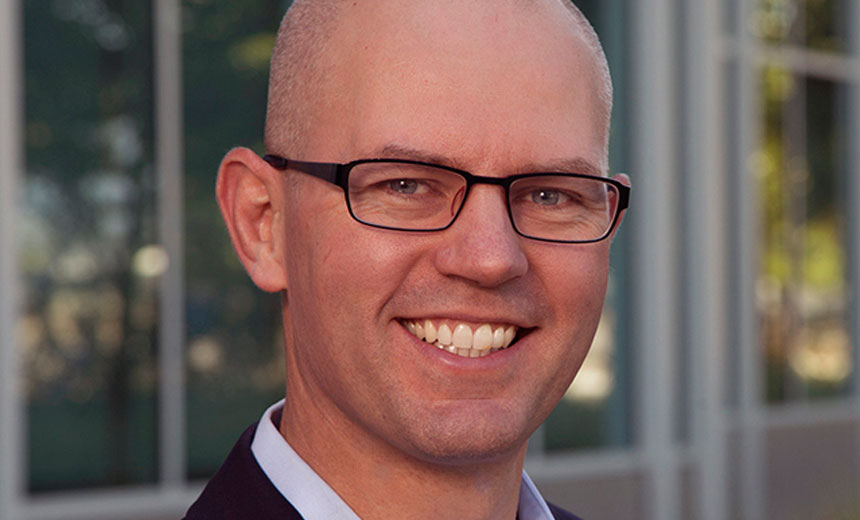 He'd spent nearly 15 years in information security, but then gradually, Art Gilliland, CEO of Skyport Systems, came to realize: We need to change our fundamental approach to security architecture.
"One of the things that has been starting to be more and more evident, as we see breaches happen and all the money that's been going in [to cybersecurity], is: No matter how much money people spend to try to secure their enterprise, essentially they are still losing," Gilliland says. "When you see ... JPMorgan, the [federal] government and Target - who spend an enormous amount of resources and have a lot of skilled people - still getting breached ... something is wrong in the architecture of how they're approaching it."
It isn't a matter of not buying the right security products, Gilliland says. "There's a bunch of phenomenal technology out there," he says. "But the way in which [enterprises] are putting it together to protect themselves is simply just not working."
As he mulled this challenge at his previous job at Hewlett Packard, Gilliland stumbled across Skyport Systems and was impressed with the company's novel approach. "I saw what they were doing as a way that could change the architecture of an enterprise."
The key, he says, is that Skyport has converged the system - the server compute - with security. "But they've done it in a way that allows you to enforce incredibly powerful security on the workload without consuming the CPU."
And not only does Gilliland believe in this new approach. He's also willing to bet his career on it.
"I decided, 'look, either you believe that this is the way that companies need to go, and you bet your career on it ... or you don't believe in it,'" Gilliland says. "It felt almost like I had to do it.
In part one of a two-part Executive Sessions interview, Gilliland discusses:
What's wrong with our fundamental approach to security today;
How to convince security customers that they need to change their approach;
Why he was willing to bet his career on a startup and its new idea.
Gilliland is a 15-year veteran of the security industry, most recently serving as the senior vice president and general manager for the enterprise security products group at Hewlett Packard. Prior to that, he was the senior vice president of information security products for Symantec. Before Symantec, he led the product and marketing teams for instant messaging security start-up IMlogic, which Symantec acquired. Recognized as an information security expert, he also holds several key patents in security and is a Certified Information Systems Security Professional.