Application Security , Card Not Present Fraud , Encryption & Key Management
FBI Director's Encryption Comments Prove Controversial
Also: Former Michigan CISO on 2018 Predictions; Update on Banking Malware in India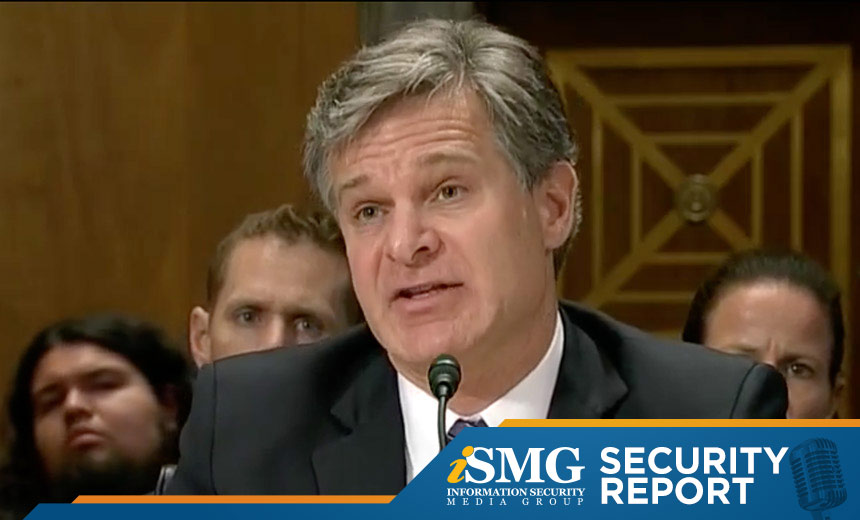 An analysis of FBI Director Christopher Wray's comments about how encryption poses complications for law enforcement officials leads the latest edition of the ISMG Security Report.
Wray advocated for an innovative solution that isn't a "back door" but provides access to encrypted devices for investigators, Managing Editor Jeremy Kirk explains in an in-depth analysis. In the Security Report (click on player beneath image to listen), you'll also hear:
The ISMG Security Report appears on this and other ISMG websites on Tuesdays and Fridays. Check out our January 9 and January 5 editions, which respectively offer insights from former FireEye CEO Dave DeWalt and a look at security predictions for 2018.
The next ISMG Security Report will be posted on Friday, Jan. 16.
Theme music for the ISMG Security Report is by Ithaca Audio under a Creative Commons license.