Cyberwarfare / Nation-State Attacks , Fraud Management & Cybercrime , Fraud Risk Management
Election Integrity in COVID-19 Era
Matt Barrett and Joe Drissell of U.S. Cyberdome Discuss New Collaborative Security Efforts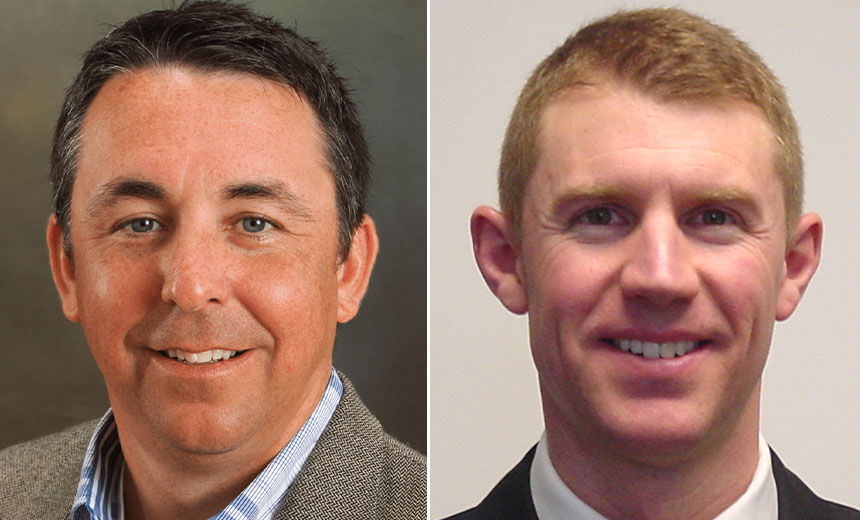 Matt Barrett and Joe Drissell of U.S. Cyberdome discuss the new initiative to foster cross-campaign cybersecurity collaboration and the ramifications of potentially holding an election during social distancing as a result of the COVID-19 pandemic.
In an interview with Information Security Media Group (see audio link below photo), Barrett and Drissell also discuss:
The launch of the first Political Campaign Information Sharing and Analysis Organization, or PC-ISAO;
Nation-state disinformation campaigns in the age of COVID-19;
The potential challenges of conducting a presidential election at a time of social distancing using new forms of voting - and the need to make preparations now.
Drissel is president and director of technical development at U.S. Cyberdome. He oversees technical development and provides technical advice to national political party and federal campaign committees, think tanks, nongovernmental organizations and qualified vendors. He was previously the acting section chief of the intrusions section at the Defense Cyber Crime Center's Defense Computer Forensics Laboratory - the world's largest accredited computer crime laboratory.
Barrett is treasurer and director of policy development at U.S. Cyberdome. He oversees financial and contractual matters. He's also COO of Cyber Engineering Services Inc., which provides incident response, intrusion/malware analysis, software and systems, training and cyber-related intelligence to its clients.