Art Coviello's New Cybersecurity Agenda
Retired Chairman of RSA Focuses on Fostering Dialogue to Improve Defenses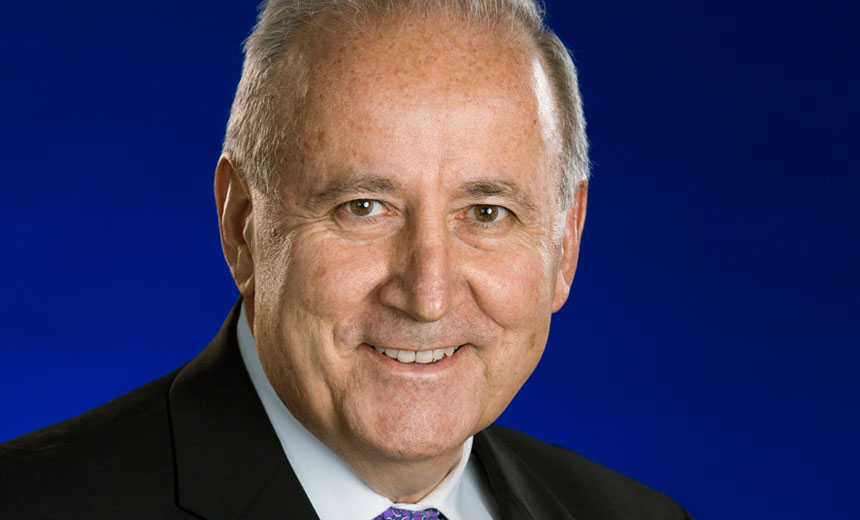 A quiet life in retirement? Not for Art Coviello, former executive chairman of RSA. He's just joined the boards of two new security ventures, Bugcrowd and Cylance, and he's got big ideas for how to influence the 2016 cybersecurity agenda.
Since stepping down from RSA in early 2015, Coviello has focused on his health, his family and even his golf game. But he can't and won't avoid staying active in cybersecurity causes, such as funding new ventures, protecting critical infrastructure and helping to bridge the communications gap between security and privacy professionals.
"In my mind, there's nothing worse than a senior executive out of office for 18 months that has not stayed current with the technology," Coviello says in an interview with Information Security Media Group. "There's an expression that Republicans use: RINO - Republican In Name Only. I'm retired in name only."
From his new vantage point, Coviello was quick to see a fundamental communications disconnect among various cybersecurity constituents, such as government agencies, law enforcement, security professionals and privacy advocates.
"There were too many people talking past each other," he says. "So, how do you balance all these various constituencies and have them talking to one another?"
Cybersecurity Dialogue
Coviello is working behind the scenes to help create a healthy, inclusive cybersecurity dialogue - particularly in light of the growing security threat inherent in the Internet of Things and nation-state threats to critical infrastructure. His work on these tasks has given him a new perspective.
"I'm looking at the defense problem - the security problem - more broadly," Coviello says. "You do need a proper balance between prevention, detection and response. I used to say that, but I was focused on it more from RSA's vantage point, but now I'm seeing the world much more broadly."
In this first installment of a two-part interview (see audio link below photo), Coviello discusses:
His post-RSA mission;
His new leadership roles with Cylance and Bugcrowd;
Why he is so concerned about the cybersecurity communications gap.
Before retiring and becoming a partner in the venture capital firm Rally Ventures, Coviello served as executive chairman of RSA, The Security Division of EMC. During his two-decade career at RSA, the company evolved from its roots in authentication and encryption to the emerging areas of information security, including security analytics, identity and governance, risk and compliance, or GRC. During his tenure, RSA's revenue grew from $25 million in 1995 to more than $1 billion in 2014. Coviello has been instrumental in helping companies, industries and governments to continue informing and shaping the evolution of security strategy to meet the challenges facing organizations. In addition to serving on the boards of Bugcrowd and Cylance, Coviello is also on the boards of EnerNOC and AtHoc.