3rd Party Risk Management , Cybercrime , Cyberwarfare / Nation-State Attacks
Analysis: The Texas Ransomware Mess
Also: Preventing 2020 Election Meddling; Managing Third-Party Risks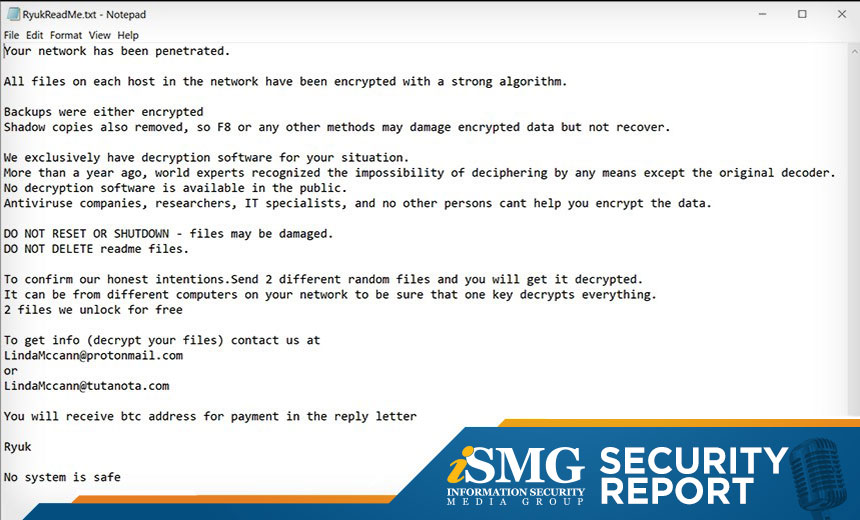 The latest edition of the ISMG Security Report analyzes the ransomware attack on Texas municipalities as part of a broader trend.
In this report, you'll hear (click on player beneath image to listen):
ISMG's Mathew Schwartz discuss the aftermath of the Texas ransomware attack;
Matthew Barrett, co-founder of CyberDome, on the not-for-profit organization's efforts to help protect against foreign interference in the 2020 presidential election;
Tom Pacek, CIO of Inspira Health, on managing third-party security risks.
The ISMG Security Report appears on this and other ISMG websites on Fridays. Don't miss the Aug. 2 and Aug. 16 editions, which respectively address the Capital One breach and the renaissance of deception technology
Theme music for the ISMG Security Report is by Ithaca Audio under a Creative Commons license.