Business Continuity Management / Disaster Recovery , COVID-19 , Cybercrime as-a-service
Analysis: Russia's COVID-19 Disinformation Campaign
Also: CCPA Regulations Updated; a CISO's Insights on Managing a Remote Workforce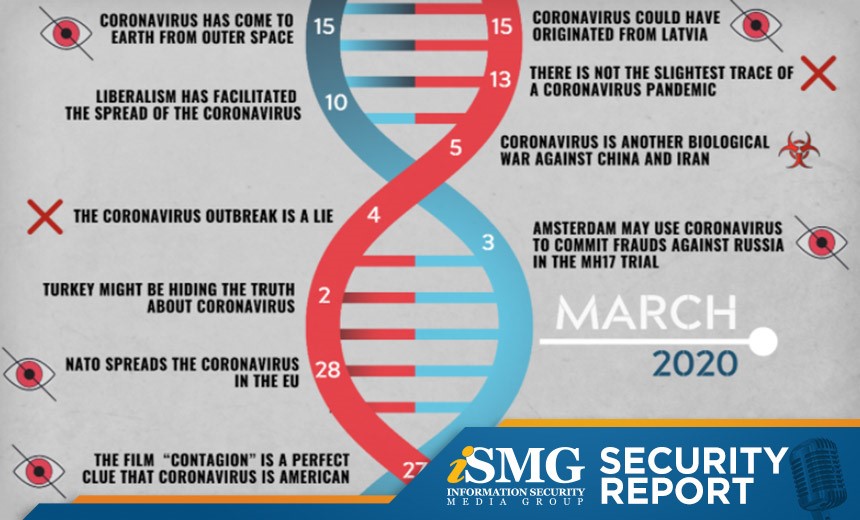 This edition of the ISMG Security Report analyzes how and why Russia is spreading disinformation about the COVID-19 pandemic.
In this report, you'll hear (click on player beneath image to listen):
ISMG's Mathew Schwartz discuss the Russian disinformation campaign about COVID-19 fears;
Attorney Sadia Mirza describe the latest updates to regulations that carry out the California Consumer Protection Act;
Jim Routh, CISO at MassMutual, address the security challenges of transitioning to a remote work environment.
The ISMG Security Report appears on this and other ISMG websites on Fridays. Don't miss the March 13 and March 20 editions, which respectively discuss coronavirus cybersecurity and privacy issues and COVID-19 as a cybercrime opportunity.
Theme music for the ISMG Security Report is by Ithaca Audio under a Creative Commons license.