Cyberwarfare / Nation-State Attacks , Events , Fraud Management & Cybercrime
Analysis: President Trump and 'The Server'
'Privacy by Design' Insights; Toronto Cybersecurity Summit Highlights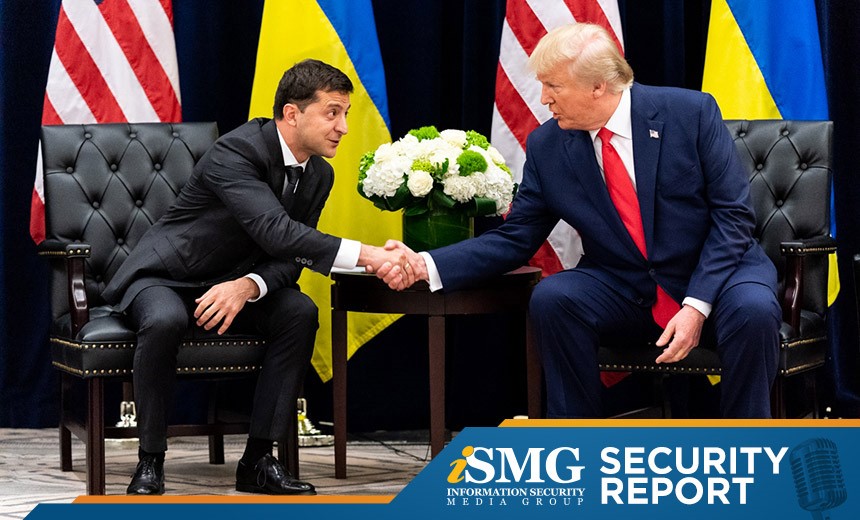 The latest edition of the ISMG Security Report features an analysis of Donald Trump's comments about "the server" in a discussion with the president of Ukraine.
In this report, you'll hear (click on player beneath image to listen):
ISMG's Mathew Schwartz discuss the summary released this week of President Trump's call with the president of Ukraine;
ISMG's Jeremy Kirk address how to design apps with privacy baked in, offering tips from author Jason Cronk;
ISMG's Tom Field review highlights of this week's ISMG Cybersecurity Summit in Toronto.
The ISMG Security Report appears on this and other ISMG websites on Fridays. Don't miss the Sept. 13 and Sept. 20 editions, which respectively discuss the impact of business email compromise attacks and fallout of the Snowden memoir.
Theme music for the ISMG Security Report is by Ithaca Audio under a Creative Commons license.