3rd Party Risk Management , Application Security , Artificial Intelligence & Machine Learning
Analysis: Iowa Election App Missteps
Also: Facial Recognition Privacy Concerns; Coronavirus Business Continuity Issues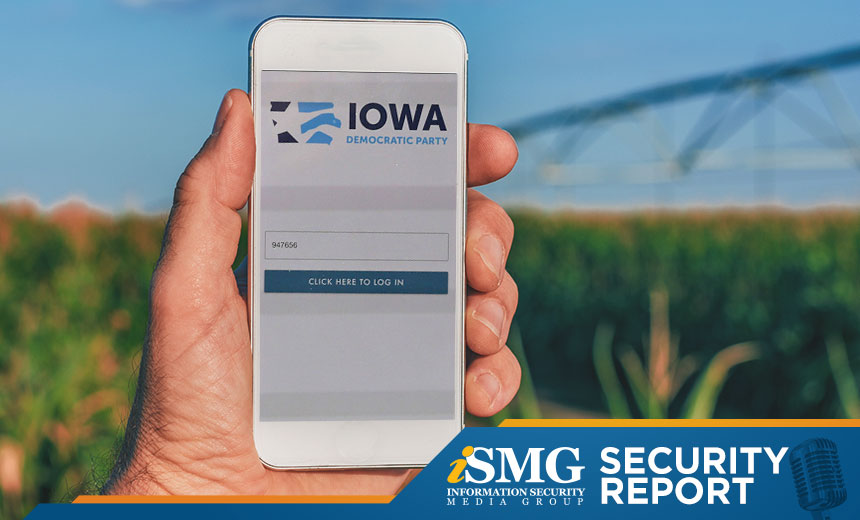 The latest edition of the ISMG Security Report offers an analysis of the missteps that led to problems with the app used in this week's Democratic presidential caucuses in Iowa.
In this report, you'll hear (click on player beneath image to listen):
ISMG's Jeremy Kirk discuss how human errors led to the woes with the mobile app used to gather caucus results in Iowa (see: Report: Iowa Caucus App Vulnerable to Hacking);
ISMG's Mathew Schwartz outline growing concerns about a search engine that's scraping publicly available photographs from social networks and other sites and using them for facial recognition;
Pandemic expert Regina Phelps discuss her top 10 business continuity tips for dealing with issues raised by the spread of the coronavirus.
The ISMG Security Report appears on this and other ISMG websites on Fridays. Don't miss the Jan. 24 and Jan. 31 editions, which respectively discuss the hacking of Jeff Bezos' iPhone and Huawei's 5G Role.
Theme music for the ISMG Security Report is by Ithaca Audio under a Creative Commons license.