Business Continuity Management / Disaster Recovery , Critical Infrastructure Security , Cybercrime
All the World's a Stage: Russia Arrests Ransomware Suspects
Also: Revisiting Maersk's Response to the NotPetya Wiper; Incident Response Skills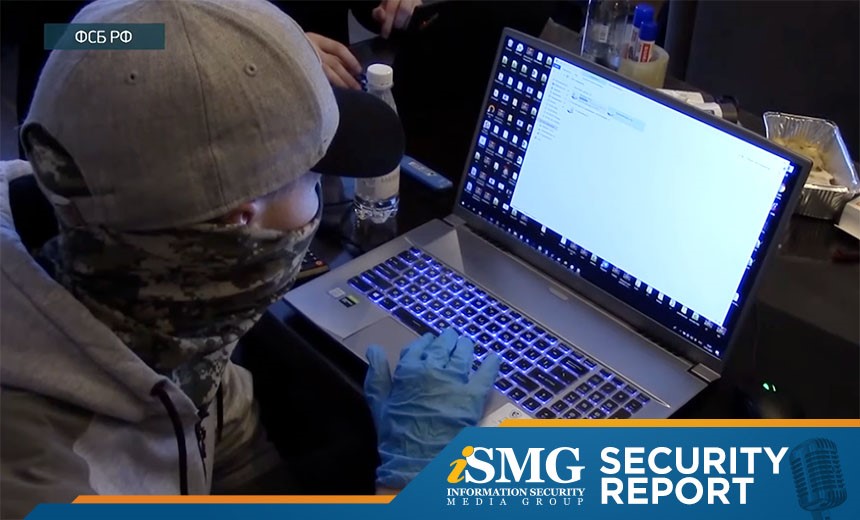 The latest edition of the ISMG Security Report features an analysis of whether a new ransomware operation is a spinoff of REvil or simply copying how the group works. It also revisits the Maersk NotPetya malware attack and details incident response skills.
In this report, you'll hear (click on player beneath image to listen):
ISMG's Mathew Schwartz analyze whether the notorious REvil, aka Sodinokibi, ransomware operation has rebooted as a new group, "Ransom Cartel";
ISMG's Jeremy Kirk share a taste of Episode 4 of the podcast series "The Ransomware Files," which revisits the crippling Maersk NotPetya malware attack;
Lisa Sotto of Hunton Andrews Kurth LLP describe the in-house skills an organization should develop for successful incident response.
The ISMG Security Report appears on this and other ISMG websites on Fridays. Don't miss the Jan. 14 and Jan. 21 editions, which respectively discuss how ransomware gatecrashes the Apache Log4j attack party and whether cyberattacks in Ukraine were a case of hacktivism.
Theme music for the ISMG Security Report is by Ithaca Audio under a Creative Commons license.