Governance & Risk Management , Healthcare , Healthcare Information Exchange (HIE)
Advancing Standards-Based, Secure Health Data Exchange
Scott Stuewe, DirectTrust CEO, on Merger with EHNAC, Impact on Secure Info Sharing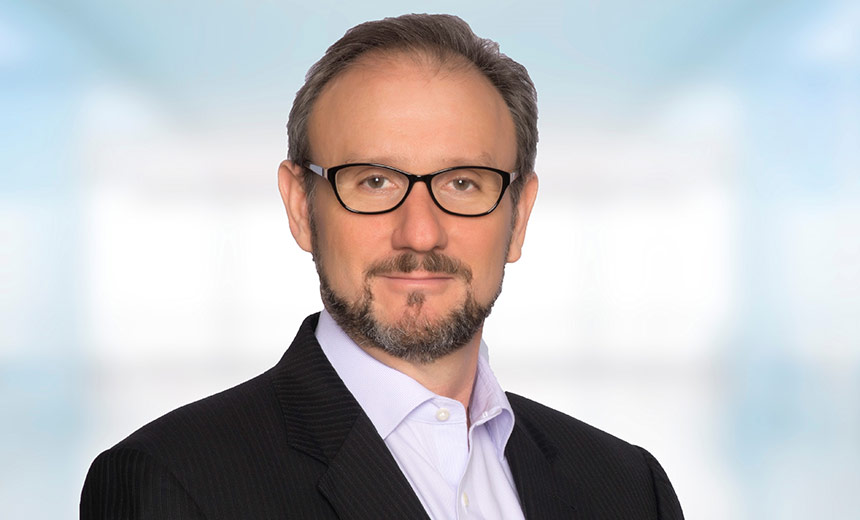 The planned merging next month of two health data exchange standards organizations - DirectTrust and the Electronic Healthcare Network Accreditation Commission - will help support healthcare sector efforts to advance secure, interoperable health data exchange, says Scott Stuewe, CEO of DirectTrust.
The combination of Direct Trust's focus on authentication and trusted identity combined with EHNAC's focus on secure health data exchange standards and accreditation will help further support healthcare industry initiatives around health data interoperability, "in the age of TEFCA," he says.
TEFCA is the Department of Health and Human Services' Trusted Exchange Framework and Common Agreement, which establishes a universal floor for health data interoperability across the country.
"Basically, DirectTrust has the mechanisms from a technical trust standpoint that we believe will be very supportive of all healthcare information exchange. Bringing that together with [EHNAC's] accreditation capability allows us to not only assert the policies, but also measure organizations against those policies."
In the interview (see audio link below photo), Stuewe also discusses:
DirectTrust and EHNAC's work focused on trusted consumer credentials for health data access and exchange;
Identity and credentialing challenges for healthcare sector entities;
Collaboration with other healthcare industry alliances.
Stuewe is president and CEO of DirectTrust, an alliance best known for creating and maintaining the Direct protocol-based security and trust framework for secure email messaging in healthcare. Stuewe previously was director of strategy and interoperability at DataFile Technologies, a provider of health information management software and services. Before that, he spent 24 years at Cerner Corp., most recently as director of national interoperability strategy.