Identity Theft Overview: Red Flags Compliance and How to Fight Fraud
A Look Back on the Top Stories, Insights and Training from November 2008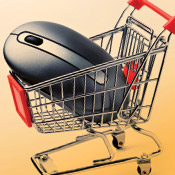 What better time to be discussing identity theft?

It's Cyber Monday today- the day designated as the official start of the online holiday shopping season - and if we've learned anything in recent weeks, it's that tough economic times heighten the risk of crimes such as identity theft. So, now is a great time to ratchet up the vigilance.

ID theft was our editorial focus in November, and we approached it from a couple of different angles:

From the regulatory side, Nov. 1 was the deadline for compliance with the federal Identity Theft Red Flags Rule. To mark the occasion, we created a pair of useful articles:

We also launched a useful new webinar related to the rule: How to Prepare for Your First Identity Theft Red Flags Rule Exam

Beyond Red Flags, we also took a fresh look at identity theft risks, which are heightened by economic turmoil and confusion in the marketplace. Consistently, we hear reports of phishing attempts against bank/credit union customers, and that was the focus of this article: Phishing Season: Markets are Down, but Fraud is up.

Election and the Year Ahead
November was historic for many reasons, not the least of them being the election of new President Barack Obama. But what does it mean for banking institutions that we'll now have a new Democratic President and Congress? We asked a pair of industry experts, and they share their insight here:

Looking ahead to 2009, we're already trying to get a handle on how the banking industry will shake out - who will be the big players on Wall Street, and how will their actions impact Main Street? What will become of the regulatory agencies as we know them, and what will be their primary focus when it comes to information security? Again, we've asked industry experts for their insights, and you can share them here:

The latter interview stems from a recent study conducted by TowerGroup, looking at key business drivers for the banking industry. And it's worth reviewing, so you can see exactly where information security stacks up among other top priorities. For more on that study, read: New Report: Top 10 Business Drivers for Banks in 2009.

Mobile Banking, Security Priorities
In October, you may recall, the new Banking Confidence Survey revealed that more than 40% of respondents are prioritizing the rollout of new/expanded services such as mobile banking. So, we take a look at exactly what banking institutions are doing and why in the article Going Mobile: Institutions of All Sizes Invest in Banking's Future, as well as in the new webinar How To Launch a Secure & Successful Mobile Banking Platform.

Of course, with so much happening in the industry these days - the stock market's highs and lows, job cuts, bailouts such as Citi's, it's easy to get distracted from the things that really matter. That's why in November we produced this article: The 5 Essentials of Banking Security in Tough Times.

It's hard to keep up. None of us has ever lived in times such as these. But we are doing our best to keep on top of the news that matters most to banking/security leaders, and so we urge you to check back daily for our news updates, and please take a look at our new content category, Banking Today where we do track the news and trends that matter most here & now.

For us at Information Security Media Group, December is the month of the State of Banking Information Security when we launch our annual study to take the pulse of banking/security leaders re: trends and priorities for the new year.

Judging by the news we've seen in November, it's going to be an interesting month, and we look forward to helping you navigate into the year ahead.