ID Fraud: New Accounts Most at Risk
Annual Study Says Fraud Incidents More Expensive, Elusive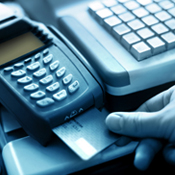 The latest consumer fraud trends suggest that financial institutions must provide increasing leadership in the fight against identity-related fraud.

According to new findings from Javelin Strategy & Research, consumers and law enforcement alike now turn to banks and credit unions for more sophisticated detection and prevention when it comes to the misuse of stolen identities to open new accounts.

In its annual Identity Fraud Survey report, Javelin finds that losses from new account fraud far exceed those associated with other types of ID fraud. Moreover, new account fraud is harder to detect.

"I think the weight of solving the problem will ultimately fall on the banks, because the criminals go where the money is. Criminals don't make money in identity fraud unless they turn it into cash," says James Van Dyke, president and founder of Javelin. "That's why it's important for banks to keep up-to-date on all of the types of fraud that are out there."

While Javelin finds that the number of ID fraud incidents dropped 28 percent from 2009, when ID fraud reached an all-time high, in 2010 the expense associated with recovering from ID fraud increased 66 percent.

"There were fewer incidents, but more out-of-pocket costs," Van Dyke says. And despite a year-over-year dip in overall financial losses associated with ID fraud, going from $55 billion in 2009 to $37 billion in 2010, increases in new account fraud are alarming.
New Account Fraud
"We see more fraudulent transactions in new account fraud, or what many in the industry call identity theft," Van Dyke says. "Part of that is friendly fraud -- criminals preying on friends and family members."

Javelin's research also reveals a higher percentage of older Americans who have made themselves vulnerable by exposing too much information on social networking sites. "Those are the things that accounted for growth," he says.

The most damaging piece of the new account fraud story is that the fraud takes longer to detect. Javelin finds that, on average, incidents of ID fraud take 12 hours longer to identify than they did in 2009.
More Consumer Accountability
According to The Faces of Fraud Survey, which BankInfoSecurity.com and CUInfoSecurity.com released in January, cross-channel fraud detection is a problem for banks and credit unions. In that survey, 55 percent of the institutions that responded say they continue to rely on manual fraud detection techniques. Only 26 percent say they have a plan or team in place for cross-channel detection.

"Lacking fraud detection is one challenge," Van Dyke says. "It's difficult for banks to stay on top of all of the accounts and provide individuals with the information and controls they need to monitor all of those accounts themselves."

Van Dyke says he sees opportunity for banks to give consumers more control and responsibility.

Most consumers want real-time account alerts. But they don't really understand how to properly set real-time controls, and that has created blind-spots for criminals to exploit. "The banks are doing all this great stuff on the back-end, and then you have all of these things that consumers are using, like text alerts; but we don't see good integration between consumer protection and bank protection," Van Dyke says. That is expected to change.

Steve Schwartz, executive vice president of Consumer Services for Intersections, which partnered with Javelin for the study, says consumers will be asked to bear more responsibility. They have to, he says. "You can't actually prevent identity theft," Schwartz says. "There is so much information out there, it's almost impossible to prevent. But you can protect yourself."

Schwartz says ID fraud prevention requires a partnership between the financial institution and the consumer. The proliferation of malware and phishing attacks has mandated consumer responsibility, he says. "I think a lot of the advertising around zero liability has led to a mindset of zero accountability. I think we, as consumers, have a responsibility to protect our information."

Don't miss the podcast with Javelin about the report.