3rd Party Risk Management , Governance & Risk Management , Standards, Regulations & Compliance
House Passes COMPETES Act With Substantial Tech Funding
Bill Promotes Domestic Chip Manufacturing, Bolsters Supply Chain Security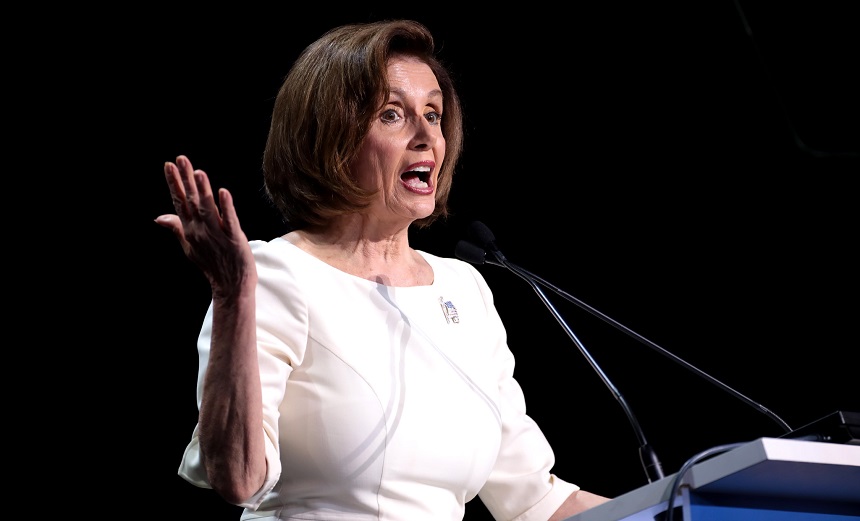 The U.S. House of Representatives on Friday passed a bill that Democratic lawmakers say will help the U.S. compete with China economically when it comes to manufacturing semiconductor chips and bolstering both supply chains and the technology workforce.
See Also: A CISO's Guide to Defender Alignment
If passed, the measure - the America Creating Opportunities for Manufacturing, Pre-Eminence in Technology, and Economic Strength, or COMPETES, Act of 2022 - would fund cybersecurity programs for federal agencies and allow smaller telecommunications companies to ensure the safety of their equipment - which commonly was provided by Chinese companies such as Huawei. Officials have said the Chinese companies pose cyberespionage concerns.
The bill passed the House down party lines, 222-210, although Rep. Adam Kinzinger, R-Ill., voted in favor, while Rep. Stephanie Murphy, D-Fla., did not support the measure.
The bill earmarks $50 billion for domestic chip production, plus $45 billion to improve technology supply chains and $160 billion for scientific research and innovation.
The America COMPETES Act also empowers the National Institute for Standards and Technology to develop guidance around securing private and open-source software supply chains, along with digital identity. It would also fund research into quantum computing and artificial intelligence and help U.S. academic institutions combat cyberespionage.
On the cybersecurity talent front, the COMPETES Act would launch an initiative to both measure the workforce and address its shortfalls.
Links to Department of Commerce
The act would direct U.S. Secretary of Commerce Gina Raimondo to offer technical assistance to small telecom providers to avoid the use of equipment made in China. This follows a congressionally mandated "rip and replace" initiative that directed telecoms to remove such technologies, including those made by Huawei and ZTE.
Late last month, the Federal Communications Commission also voted to ban Chinese telecom carrier China Unicom from providing services within the U.S. It directed the firm to discontinue its services within 60 days (see: FCC Votes to Ban China Unicom From Operating in US).
The COMPETES Act would create a Communications and Security Advisory Council to advise the FCC on such matters.
Raimondo said on Friday that the bill also creates a Critical Supply Chain Resilience Program to monitor and address vulnerabilities in domestic supply chains. The program would be housed at the Department of Commerce, she said.
Related Senate Measure
The bill is a comparable measure to the Senate-approved U.S. Innovation and Competition Act, passed last June. It provides $250 billion in similar funding. The two measures would need to be reconciled before reaching President Joe Biden's desk.
Rep. Eddie Bernice Johnson, D-Texas, chairwoman of the House Science, Space, and Technology Committee and a lead sponsor of the House bill, said on Friday: "We took a leap forward in securing our nation's ability to compete and uphold our leadership in science technology. The U.S. has long been a beacon of excellence in science and innovation, and it is long overdue that we revitalize federal support for the valiant initiatives and efforts that have put us there."
Johnson added: "These bills were built with science at the forefront and the passage of COMPETES is an exciting moment for the future of our nation. … I look forward to working with my colleagues in the Senate as we come to agreement and get COMPETES to the president's desk soon."
Raimondo said that since separate versions have passed both chambers, she is "urging Congress to move quickly to begin negotiations and work out the differences between the bills [by focusing] on areas of common agreement."
In a statement on Friday, Biden also confirmed that "the House took a critical vote for stronger supply chains and lower prices, for more manufacturing - and good manufacturing jobs - right here in America, and for outcompeting China and the rest of the world in the 21st century."
The president, who urged both chambers to collaborate quickly, added: "National security leaders from both parties have said that the investments in this bill are needed if we want to maintain our competitive edge globally."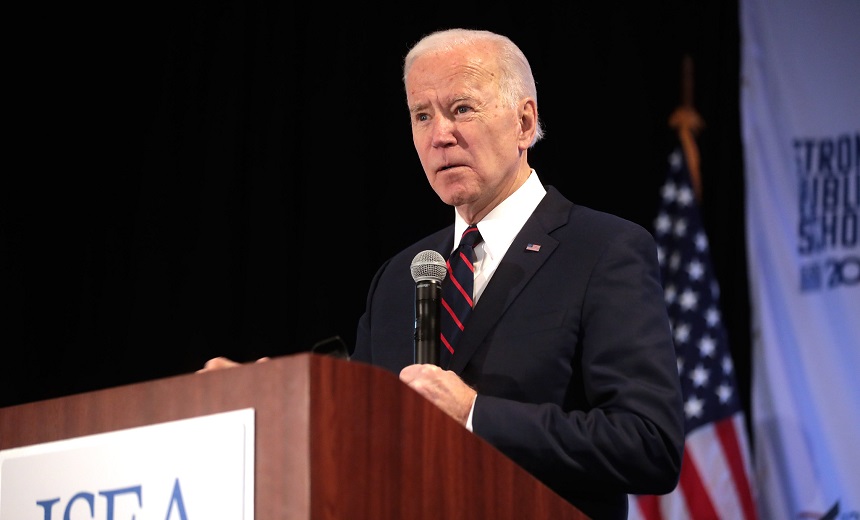 U.S. President Joe Biden (Photo: Gage Skidmore via Flickr/CC)
Chip Shortage
A global chip shortage over recent months has rekindled talks on such funding in the COMPETES Act. The shortage has spurred manufacturing delays across industries, including auto manufacturing and electronics, among others. Through this bill, House lawmakers hope to marry chip supply chain concerns with other efforts to bolster cybersecurity.
And on domestic semiconductor manufacturing, Raimondo said, "We need federal funding to address this shortage because we cannot stimulate American manufacturing without it."
She said companies such as Samsung and Intel have indicated they intend to invest sizably in the U.S., "but only if we pass [this] funding."
"It is both an economic and national security imperative to solve this crisis," Raimondo said.
Senate Majority Leader Chuck Schumer, D-N.Y., also stated on Friday: "Congress is now one step closer to delivering big, bold, bipartisan action to boost American jobs and American microchip manufacturing and strengthening supply chains so we can compete with countries across the globe, like China."
Hinting at potentially difficult debate in the Senate, Schumer said he "looks forward to a bicameral conference process that builds on the broad bipartisan support of the Senate-passed U.S. Innovation and Competition Act."
Late last month, Maxine Waters, D-Calif., chairwoman of the Financial Services Committee, said of the COMPETES Act: "Right now, China and other bad actors are threatening our national security and global financial stability. This is why [this bill] is commonsense, long overdue legislation that will finally hold countries like China accountable for the ways that they engage in illicit or aggressive activity to harm our nation's financial system."
'Disastrous' Crypto Clause Not in Bill
An original version of the bill contained controversial language that cryptocurrency advocates said would have given the Treasury Secretary "unchecked and unilateral power" to ban exchanges and other financial institutions from partaking in crypto transactions. The language was not included in the House's final version.
The measure, put forth by Rep. Jim Himes, D-Conn., would have done away with public comment requirements for these special measures, as laid out by the Bank Secrecy Act, which requires financial institutions to comply with federal agencies investigating money laundering and other criminal activity.
Prior to passage in the House, however, lawmakers walked back the proposal, instead opting to keep public feedback requirements. In fact, last week, Himes offered an amendment to the package to soften the language (see: Congressman Moves to Amend Controversial Crypto Measure).
The nonprofit crypto policy advocate group Coin Center first flagged the proposal via Twitter. Executive Director Jerry Brito said it "would [have been] disastrous not just for cryptocurrency but for privacy and due process generally."
He tweeted: "It [would have] empowered the secretary to prohibit any (or indeed all) cryptocurrency transactions (or any other kind of transaction) without any process, rulemaking, or limitation on the duration of the prohibition."
Upon news of the removal, Blockchain Intelligence Group Director of Training and Regulatory Affairs Michael Fasanello, who has served in various roles within the U.S. Justice and Treasury departments, tweeted: "Some will never know how close @SecYellen was to having unchecked #power to impose #BankSecrecyAct #SpecialMeasures. Thank you @jerrybrito @coincenter…"