HITRUST to Address Cloud Computing
Framework Will Outline Security Controls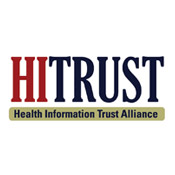 The Health Information Trust Alliance plans to provide guidance on addressing privacy and security issues for cloud computing.

A new working group will devise updates and modifications for HITRUST's Common Security Framework, a free healthcare compliance guide, so that it reflects the security controls needed for cloud computing.

Co-chairs of the new group are Sarah Hendrickson, HIPAA security adviser at Dell, and Laurie Jameson, security consultant at Humana. Working in partnership with the Cloud Security Alliance, the working group will address the infrastructure-as-a-service, platform-as-a-service and software-as-a-service cloud computing models.

To express interest in volunteering for the new group, contact workgroup@hitrustalliance.net.

HITRUST also recently announced plans to provide new guidance for protecting information stored on mobile devices.