HIE Tests Patient Identifiers
Project Studies Using IDs for Matching Patients to Records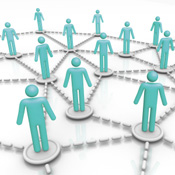 A health information exchange in Southern California is test-driving using patient identifiers to help ensure all the right electronic health records are accessed at the time of a visit.

The Western Health Information Network received a grant from the Robert Wood Johnson Foundation's Pioneer Portfolio to test, among other things, how patient identifiers can increase patient control over their clinical information and improve the quality of medical records. The HIE is using the Voluntary Universal Healthcare Identifier from Global Patient Identifiers, a Tucson, Ariz.-based not-for-profit organization.

"One of the thorniest problems in our healthcare system is correctly identifying all the records for a given patient across the community," says Albert Shar, a vice president at the foundation. "It's critical to protect a patient's privacy, but it's essential that we know as much about a patient as we can in order to deliver safe and effective care."

Problems with inaccurate patient identification can create the possibility of medical errors and unnecessary testing, notes Barry Hieb, chief scientist at Global Patient Identifiers. The pilot will test how a patient identifier can help resolve these issues.

Matching patients to all of their records is a significant problem in certain circumstances, such as the treatment of special needs children by a large team of doctors, says Laura Landry, the HIE's executive director. Parents of these children "would love to have a way to ensure that all of their kid's doctors are on the same page," she adds.

The pilot will continue until mid-2012, when participants will assess the results.

The Privacy and Security Tiger Team, which advises the Office of the National Coordinator for Health Information Technology, recently recommended that federal authorities develop and disseminate best practices for matching patients to all their records, especially when electronic health records are exchanged (see Matching Patients to the Right EHRs.). The issue of matching the right patients to all the right records is becoming more important as progress is made in exchanging records from multiple sources at the regional, state and, ultimately, national level.