Health Fraud 'Most Wanted' List Posted
Top 10 Suspects in Medicare, Medicaid Fraud Sought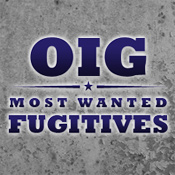 Federal authorities have created a "Most Wanted Fugitives List" of 10 suspects sought on charges of submitting $124 million worth of fraudulent claims to Medicare and Medicaid.

The Department of Health and Human Services' Office of the Inspector General has created the list to enlist the public's assistance in tracking down those suspected of fraud. Much like the FBI's "most wanted" lists that are familiar on the walls of post offices, the new online fugitives list includes photos and profiles of those sought, along with a detailed description of their cases.

Inspector General Daniel Levinson says his office is seeking a total of 170 fugitives.

Among those on the "Most Wanted" list are:
Carlos, Luis and Jose Benitez, brothers accused of submitting $110 million in fraudulent claims to Medicare from their Miami-area HIV infusion clinics.
Susan Bendigo, accused of collecting $10 million in fraudulent claims from the California Medicaid program for home health services provided by unlicensed, rather than licensed nurses.
Leonard Nwafor, who is alleged to have collected, with his co-conspirators, $525,000 in fraudulent Medicare claims for durable medical equipment, including motorized wheelchairs.