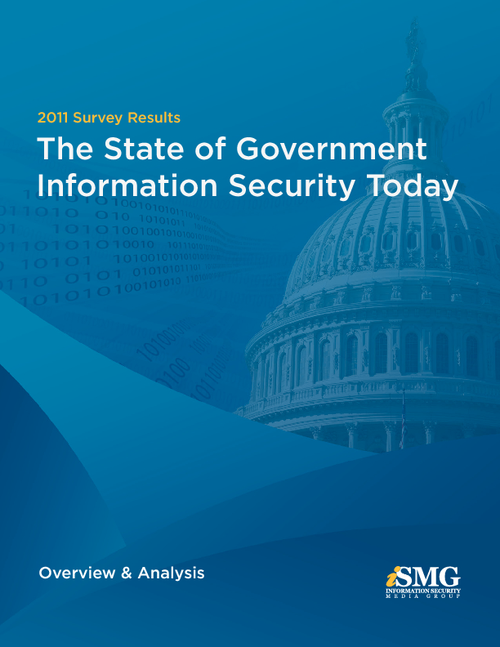 See our Full Coverage of the State of Government Information Security Today 2011 survey.
President Obama declared cybersecurity a national security priority in May 2009, in effect making the IT experts at all levels of government the frontline troops defending local, state and federal information assets.
To fully appreciate the environment in which government IT security practitioners work, GovInfoSecurity conducted the State of Government Information Security 2011 survey in early 2011. The survey results:
Gauge the attitudes of government IT security practitioners on the current state of government IT security,
Expose barriers they must clear to do their jobs effectively,
Identify services and technology they need to safeguard IT, and
Determine the comfort level they have with cloud computing, a platform many see as being a dominant one in the years to come.
This survey is not about the routine work many of these professionals perform daily, such as how often they patch or manage servers, laptops, mobile devices and Internet connections. Instead, this survey is about practitioners' perspectives on IT security leadership, vulnerabilities, regulations, budget challenges, skills and cloud computing.
This research was developed by the editorial staff of Information Security Media Group with the help of members of GovInfoSecurity Board of Advisers, which includes some of the most prominent experts in government IT security. Download Handbook