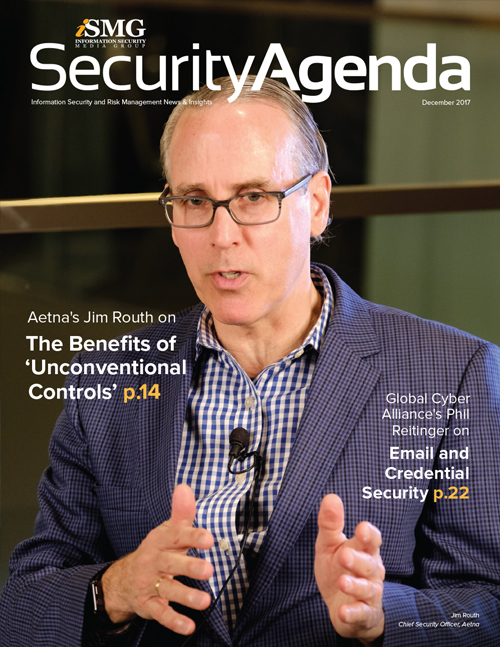 This monthly Security Agenda will highlight some of the most recent additions to our course library. This month's edition features Aetna's Jim Routh on the benefits of 'unconventional controls.' Another influencer, Phil Reitinger of the Global Cyber Alliance discusses email and credential security and how DMARC can play a critical role. This edition also highlights insight from recent panel discussion What's the Next Breach that No One Anticipates? From Ransomware to IoT where several CISOs discuss emerging threats.
Don't miss out, download your copy now.
Additional Summit Insight:
Hear from more industry influencers, earn CPE credits, and network with leaders of technology at our global events. Learn more at our ISMG Global Events site.
You might also be interested in …