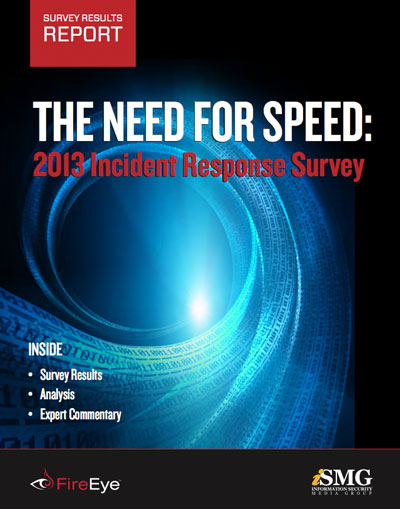 How Organizations Respond to Today's New Breed of Cyber-Attacks
From sophisticated new forms of malware to nation-state sponsored attacks and the advanced persistent threat, cybersecurity incidents have evolved at a rapid pace and are taking down entire networks, successfully stealing sensitive data and costing organizations millions to remediate. But are incident response programs, personnel and technologies evolving to keep up with the new threat landscape?
According to the results of the Information Security Media Group 2013 Incident Response Survey, commissioned by FireEye, the answer is a resounding "no."
Only 20 percent of organizations rate their incident response programs as "very effective." Their biggest security gaps: Being able to detect and contain malware that can be the precursor to APTs.
What can organizations do to close these costly gaps?
In this report, and corresponding webinar, you'll receive a comprehensive overview of survey results and expert analysis on:
The top security threats for global organizations in 2013
The largest gaps in organization's detection and response to threats
How these gaps will be filled in the coming year - new staff, tools or services
What organizations must do to stay ahead of these advanced threats
Download Handbook