Governance & Risk Management , IT Risk Management , Patch Management
Hackers Breached 6 Unpatched Cisco Internal Servers
Servers Support Company's Virtual Networking Service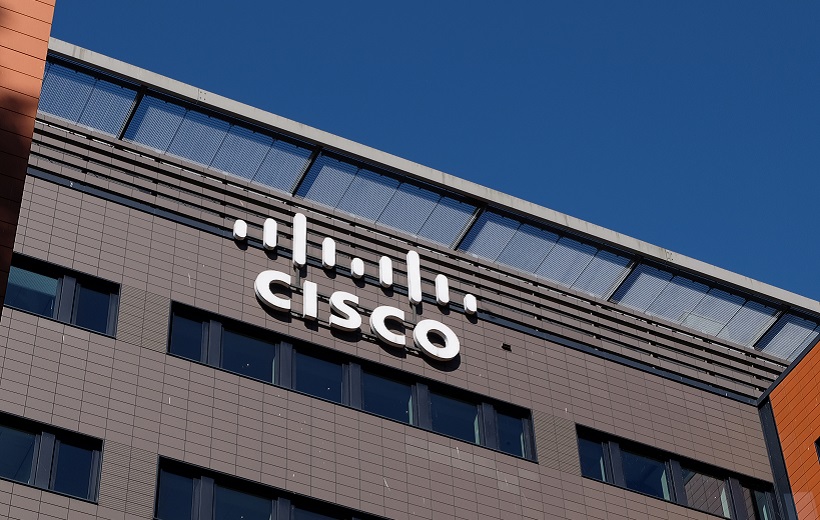 Six internal servers that Cisco uses to support its virtual networking service were compromised earlier this month after the company failed to patch two SaltStack zero day vulnerabilities, according to a security advisory sent to customers this week.
See Also: Live Webinar | Education Cybersecurity Best Practices: Devices, Ransomware, Budgets and Resources
Cisco gave no details on exactly what, if any, damage was done as a result of the attacks, but said a "limited set of customers" was impacted. If exploited, these zero-day vulnerabilities potentially could have allowed an attacker to gain full remote code execution within the servers.
In its Thursday advisory, Cisco states that on April 29, the Salt Open Core team informed those using the SaltStack open-source configuration management and orchestration tool about two critical-rated vulnerabilities, an authentication bypass flaw, CVE-2020-11651, and a directory traversal problem, CVE-2020-11652.
Despite this warning, Cisco placed six servers in service on May 7 that were not patched against these vulnerabilities, and the servers were immediately attacked, the company acknowledges.
"A software component of the Cisco Virtual Internet Routing Lab service was affected by a third-party software vulnerability that was disclosed in late April. Cisco applied the patch in May, and a limited set of customers were impacted by exploitation attempts of the vulnerability," a company spokesperson tells Information Security Media Group.
SaltStack Vulnerabilities
The vulnerabilities in SaltStack were originally uncovered by security firm F-Secure, which describes them as allowing an attacker "to bypass all authentication and authorization controls and publish arbitrary control messages, read and write files anywhere on the 'master' server file system and steal the secret key used to authenticate to the master as root. The impact is full remote command execution as root on both the master and all minions that connect to it."
SaltStack published its own advisory on April 20 and patched the vulnerabilities the following week with the release of versions 2019.2.4 and 3000.2, Alex Peay, a senior vice president at SaltStack, tells ISMG.
Cisco's six servers that were compromised are used to support Internet Routing Lab Personal Edition, or VIRL-PE, and Modeling Labs Corporate Edition, or CML, a platform that enables engineers to emulate various Cisco operating systems, including IOS, IOS XR, and NX-OS, Cisco says in the advisory. The servers are:
us-1.virl.info
us-2.virl.info
us-3.virl.info
us-4.virl.info
vsm-us-1.virl.info
vsm-us-2.virl.info
The exploitability of the vulnerabilities in the six servers depends upon how the products that the servers' support are enabled. The company advises those using Cisco CML and Cisco VIRL-PE software releases 1.5 and 1.6, which have the salt-master service reachable on TCP ports 4505 and 4506, to inspect the software for compromise, re-image it and then patch it with the latest update.
F-Secure described the unpatched vulnerabilities as particularly easy to exploit.
"We expect that any competent hacker will be able to create 100% reliable exploits for these issues in under 24 hours," F-Secure says.
Attackers Looked for Easy Exploits
Peay of SaltStack added that exploits immediately began to show up after the patches were released and publicized as malicious actors attempted to take advantage of the zero-day vulnerabilities before companies were able to install patches.
Scott Caveza, research engineering manager at the security firm Tenable, offers a quick rundown of how threat actors use patch information to crack a system.
"Attackers will often review the code and look at what changes have been made in a patch or release update to determine how the fix was applied," he says. "Then working backwards, they can use this information to develop a working exploit and begin scanning and probing for targets across the internet."
SaltStack went to great lengths to communicate the problem to its users and offer tools so mitigation efforts were conducted properly, Peay says. This included direct assistance for those lacking skills handling SaltStack along with a service that would scan to validate that the patches were properly applied, he adds.
Some security experts question why Cisco did not immediately patch its servers when it was notified of the zero day vulnerabilities.
"There are management tools that can help with the automation of checking, but even that requires someone setting it up to check for a version of software on a set of servers, so in the end it's the IT person who has to do the work," says Jayant Shukla, CTO and co-founder of K2 Cyber Security.
Caveza of Tenable notes identifying systems that need a patch involves IT staff checking the version of SaltStack and verifying that versions 2019.2.4, 3000.2 or later have been applied. He points out that plugins are available to assist with this task.