Gov't First: GSA Completes E-mail Migration to Cloud
17,000-Plus Accounts Transitioned to Google Apps for Government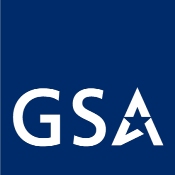 The General Services Administration said Tuesday it became the first federal agency to successfully migrate its e-mail service to the cloud.

GSA transferred more than 17,000 employee and contractor e-mail accounts to a cloud computing-based service, a move other federal agencies are expected to replicate under the Obama administration's cloud-first initiative (see Kundra Eyes 25% of Fed IT Spend on Cloud Services).

In a blog, GSA Administrator Martha Johnson said the agency expects the cloud-based system - Google Apps for Government (see GSA Certifies Google Apps for Government Cloud) - will reduce e-mail operation costs by 50 percent and save more than $15.2 million over the next five years. "Cloud IT systems help streamline agency operations, reduces inefficiencies and free resources for other essential programs," Johnson said in the post.

Much of the savings should come from the need for fewer data centers that require hardware, software licenses, maintenance and contractor support, she said.

The cloud e-mail service will allow agency employees to use new collaboration tools, such as direct access to onsite and remote colleagues through video chat and shared documents. According to the IT services company Unisys, which helped GSA with the migration, enhanced user authentication and other security improvements were added during the six-month transition to the cloud service.

Johnson said GSA, with its experience moving e-mail to the cloud, will help other agencies to do the same.