Blockchain & Cryptocurrency , Cryptocurrency Fraud , Fraud Management & Cybercrime
GOP Senator to Introduce 'Comprehensive' Crypto Regs Bill
Sen. Cynthia Lummis, R-Wyo., Seeks Co-Sponsors, Eyes Investor Protections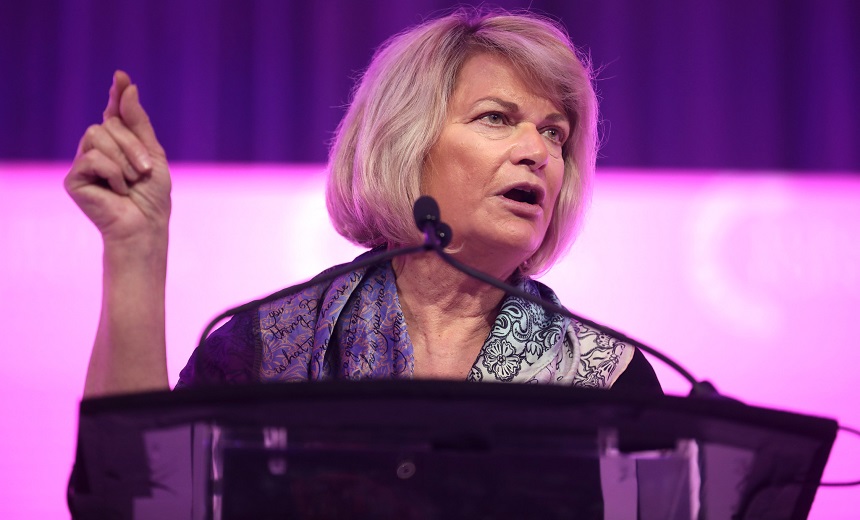 A Republican senator will soon introduce a bill that, for the first time, attempts to regulate the cryptocurrency space. The bill would reportedly add investor protections, rein in stablecoins, which are pegged to fiat currency, and create a self-regulatory body under the jurisdiction of the U.S. Securities and Exchange Commission and its sister agency, the Commodity Futures Trading Commission.
See Also: JavaScript and Blockchain: Technologies You Can't Ignore
The proposal, first reported by Bloomberg, stems from Sen. Cynthia Lummis, R-Wyo., a longtime crypto-evangelist and one of two U.S. senators to have reportedly invested in virtual currency. Her cryptoassets reportedly total a quarter of a million dollars.
In legislation she plans to introduce in early 2022, Lummis intends to provide regulatory clarity on stablecoins - long the subject of congressional debate over concerns around risks and liquidity - and define the different asset classes, while introducing additional protections to insulate investors against substantial losses, scams and potentially lax cybersecurity.
Lummis also reportedly plans to create an organization under the joint jurisdiction of the SEC and CFTC to oversee the market - a move that, if successful, would help resolve ongoing debate over which U.S. regulators have authority over digital assets.
Lummis took to Twitter on Dec. 23 to ask for bipartisan co-sponsors for the bill and encouraged constituents to contact their elected officials to back the proposal.
'A Highly Detailed' Proposal
An aide for Lummis tells Information Security Media Group that the proposal "is highly detailed and fully integrates digital assets into the U.S. financial system." The aide confirms that through eight separate titles or sections, the bill will address definitions, tax requirements, consumer protection, interagency coordination and more.
The aide also says that the bill "gives clear guidance to regulators," "protects consumers through strong standards" and provides "mechanisms for policing bad actors."
"These and other policies in the legislation will guarantee that America's burgeoning digital asset industry has the room it needs to grow, while making sure consumers are protected and scammers are prosecuted," the aide to Lummis says.
Lummis, a member of the Senate Banking, Housing and Urban Affairs Committee, has worked alongside Democratic colleagues, including Sens. Mark Warner, D-Va., and Kyrsten Sinema, D-Ariz., to address what several lawmakers have called deficiencies in the crypto provisions of the recently passed $1.2 trillion Infrastructure Investment and Jobs Act.
The law carries a broad definition of cryptocurrency "broker," imposing tax reporting requirements on crypto professionals that many suggest cannot be met.
A Letter to the Treasury Department
In response, Lummis and five other senators this month sent a letter to Treasury Secretary Janet Yellen to address investor concerns around the reporting requirements. The lawmakers said the provision will stifle innovation at a time when clear guidance is necessary in the space. The new law, they said, captures individuals who are "solely involved with validating distributed ledger transactions through mining, staking, or other methods, and entities solely providing software or hardware solutions enabling users to maintain custody of their own digital asset wallets" (see: Senators Urge Treasury Department to Address Crypto Brokers).
News of Lummis' proposal comes as a top Treasury Department official also said this month that financial regulators hope Congress will move quickly on key legislation to regulate stablecoins and its infrastructure (see: Treasury Official Urges Congress to Regulate Stablecoins).
The comments came from Nellie Liang, undersecretary for domestic finance at the Treasury Department. She formerly served as a top financial stability official at the Federal Reserve. Liang told Bloomberg that legislation is needed to reduce systemic risks ranging from fraud to illicit finance.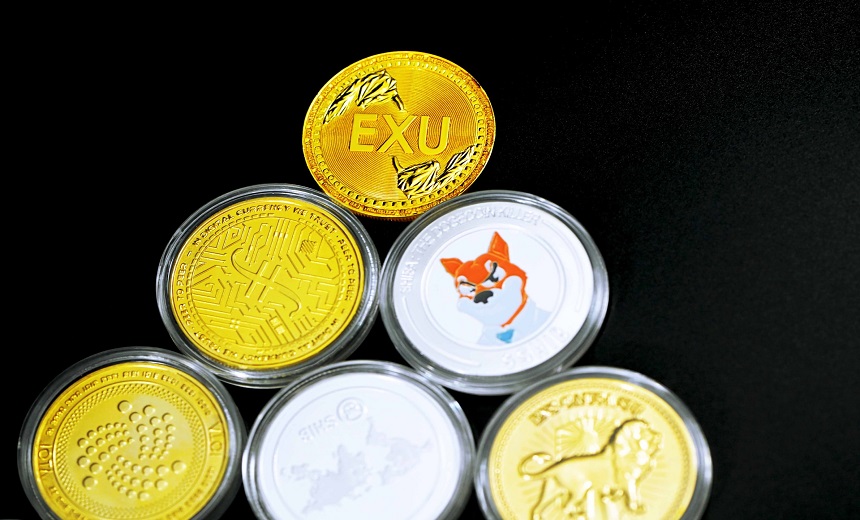 (Photo: Executium via Unsplash)
Senate Hearing
Earlier this month, the Senate Banking Committee held a hearing on risks related to stablecoins. In it, Committee Chairman Sherrod Brown, D-Ohio, suggested that the volatility of the cryptocurrency market poses a clear risk to investors, saying market dips or crashes help make these tokens "untethered from reality" (see: Senators Urge Treasury Department to Address Crypto Brokers).
Sen. Elizabeth Warren, D-Mass., an outspoken critic of crypto volatility, said during the hearing that decentralized finance, known as DeFi, which does not rely on traditional intermediaries and instead is built off peer-to-peer smart contracts, is "the most dangerous part of the crypto world," and one that relies on stablecoins.
Cybersecurity experts have long warned against lax security controls in DeFi protocols, which often run open-source software. The space currently houses some $103.7 billion in assets across DeFi apps, or DApps, according to DeFi Pulse.
Visa Makes Crypto Play
In other crypto news, Visa announced it will partner with 60 cryptocurrency trading platforms and allow consumers to make purchases with digital currency at more than 80 million global merchant locations. Earlier in the month, Visa also launched a crypto advisory service, offering customers the ability to acquire advice about digital assets, according to Bitcoin.com.
Visa's head of Crypto, Cuy Sheffield, told NDTV that this move will make it easier for consumers to spend virtual currency and will "support the crypto ecosystem."
John Bambenek, principal threat hunter at the firm Netenrich, says the move - which comes amid wider adoption of crypto - could still pose governance, risk management and compliance challenges, as regulators continue to assess digital assets and their interaction with traditional financial institutions.
"[Cryptocurrency] started as a way to get out of the banking system. … In the end, the banking system will be the ones that operate and profit [off crypto]," Bambenek says.