Fraud Management & Cybercrime , Fraud Risk Management
Forter Acquires Startup Immue to Spot Malicious Bots Earlier
Forter's First-Ever M&A Will Stop Malicious Bots From Buying Limited-Edition Items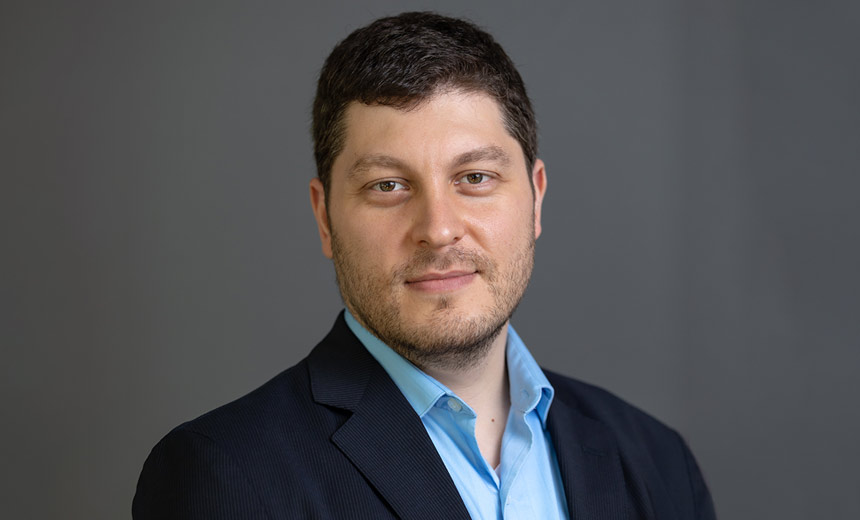 Forter bought a bot detection startup founded by a longtime Check Point Software leader to stop malicious actors from purchasing limited-edition items and collectables.
See Also: OnDemand | Understanding Human Behavior: Tackling Retail's ATO & Fraud Prevention Challenge
The New York-based fraud prevention vendor says its acquisition of Tel Aviv, Israel-based Immue will prevent malicious bots from flooding e-commerce sites with thousands of transaction attempts per second, says Forter co-founder and CEO Michael Reitblat. The volume of requests from malicious bots often prevents legitimate humans from being able to bid on or purchase rare items before they sell out.
"We wanted Immue to develop things that are specific to the way our platform works," Reitblat tells Information Security Media Group. "We do think that their technology is unique, and we wanted to own it to continue expanding our competitive advantage in the market and make sure that we can plug it in the way that best suits our solution."
Terms of the deal, which closed in early January, weren't disclosed, and all six members of Immue's technical team have joined Forter. Shira Itzhaki founded Immue in 2021 after spending 13 years at Check Point and will focus going forward on leading the bot detection portfolio within Immue and building the technical aspects of the bot product. This is the first acquisition in Forter's 11-year history (see: T-Mobile Breached Again; Lapsus$ Behind the Attack).
'A Different Type of Mindset and Expertise'
Forter's expertise has been around determining whether humans attempting to carry out e-commerce transactions are legitimate or fraudulent, and the technology Forter has developed tends to think of bots as humans. But bots behave in ways that are very different from humans, attempting thousands of transactions per second rather than the 10 to 50 transactions a human fraudster can attempt.
Immue excels at detecting nuances about how sophisticated bots create virtual machines for session manipulation, device manipulation, locations and regulation, according to Reitblat. A lot of the language in fraud prevention might seem similar to the language that bot detection companies are using, but Reitblat says the nuances around how bots operate are very different.
"Bots are usually found in cyber orgs, while in fraud, it's a different type of mindset and expertise," Reitblat says. "We were looking for someone who knows and has that expertise, which is part of the reason we're really excited about having the whole Immue team join us."
Reitblat expects to have Immue's capabilities fully embedded within the Forter product by the end of February and will subsequently start rolling out the enhanced product to Forter customers. Immue's technology will allow Forter clients to quickly and more accurately detect both malicious and benevolent bots and leverage their unpassable and untrickable CAPTCHA when step-up verification is required.
Distinguishing Good Bots From Bad Bots
Bots have increasingly been used for legitimate purposes over the past 18 months to provide travel and shopping assistance, such as Alexa making an Amazon purchase on a user's behalf, Reitblat says. As more bot activity has become legitimate, Reitblat says it has become easier for malicious actors to disguise their activity and make purchases with stolen credit cards, fake accounts or lock in the inventory.
Reitblat says Immue makes it harder for sophisticated bots to get through and make purchases by adding friction during the CAPTCHA process and removing as much bot traffic as possible before they can sign up for an account or initiate a transaction. Forter's customers include large e-commerce platforms and retailers including Nordstrom, Priceline, Sephora, Adobe, Instacart, Asics and ASOS, Reitblat says.
From a metrics standpoint, Reitblat says he plans to closely track quality, efficiency and consumption of the Immue product. Forter will monitor Immue's accuracy at blocking bot attacks while not blocking humans interested in making legitimate purchases, as well as the extent to which Forter customers who've said they need Immue's technology actually buy the product, according to Reitblat.
"If you're the same good consumer, I want to let you through immediately," Reitblat says. "But if you're a fraudster that has the name, the email, the address and the location of the IP of a legitimate user but I know that it's not you, I don't want to let you through at all. And this is where I think some of the new capabilities from Immue will help."